So, early in 2015, we decided we should build a gigantic flaming mirror maze in the desert. Lacking any suitable deserts nearby, we decided to go to Burning Man in Nevada. On the way, I took a few thousand pictures.
Any large project such as this one requires extensive planning. We'll cover that later. This post is about the frantic last supply trip to Reno (Nevada), which is the closest major center to Black Rock City. Most people traveling to 'The Burn' end up in Reno at some point, even if it's just traveling through.
Reno is a casino town, if somewhat overshadowed by Las Vegas. Our home away from home was the 'Eldorado' hotel and casino: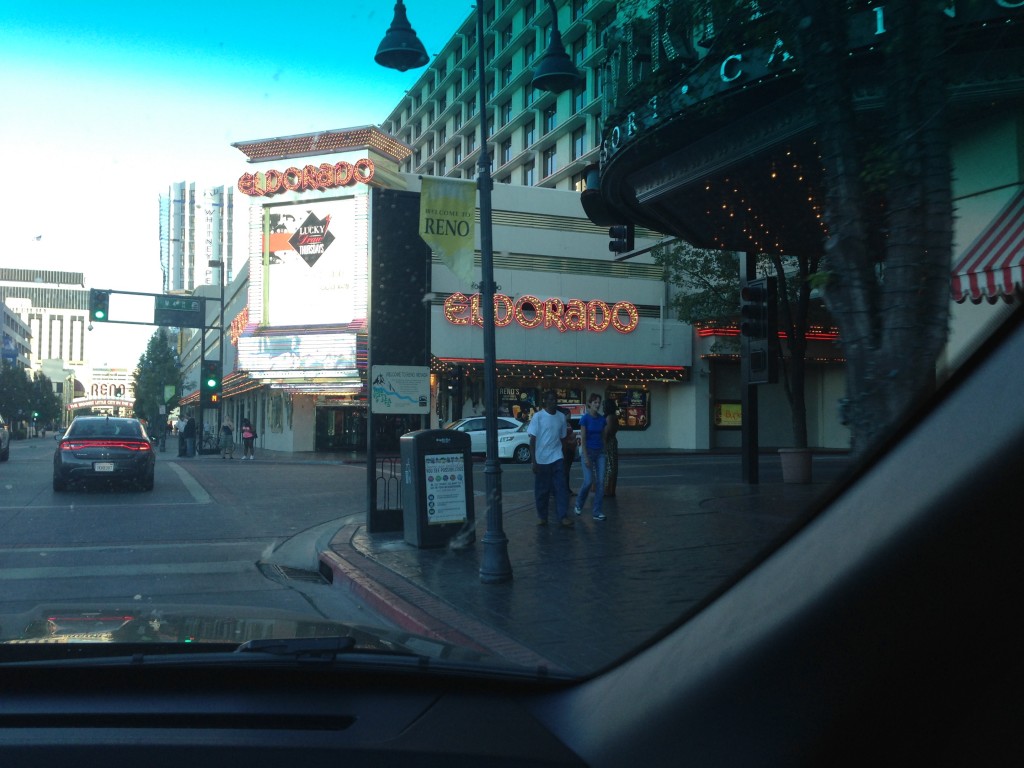 They had a surprisingly well designed parking garage:
Where we parked our (still very undusty) trusty steed: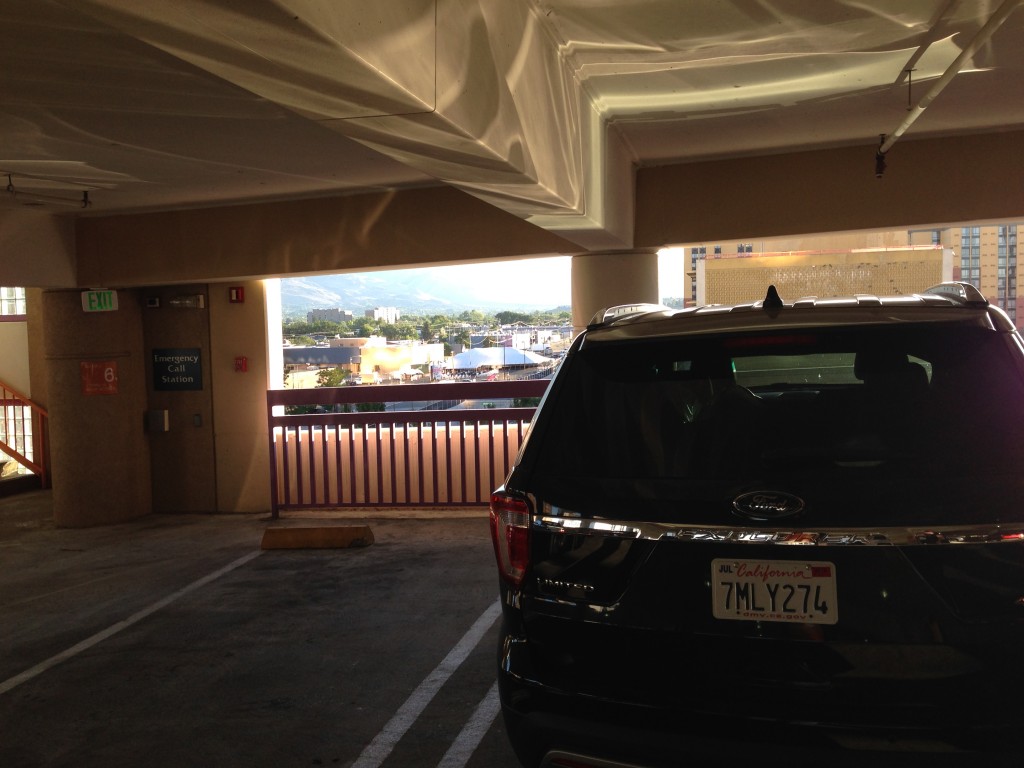 And took another gander at the glitz of the Eldorado before venturing inside: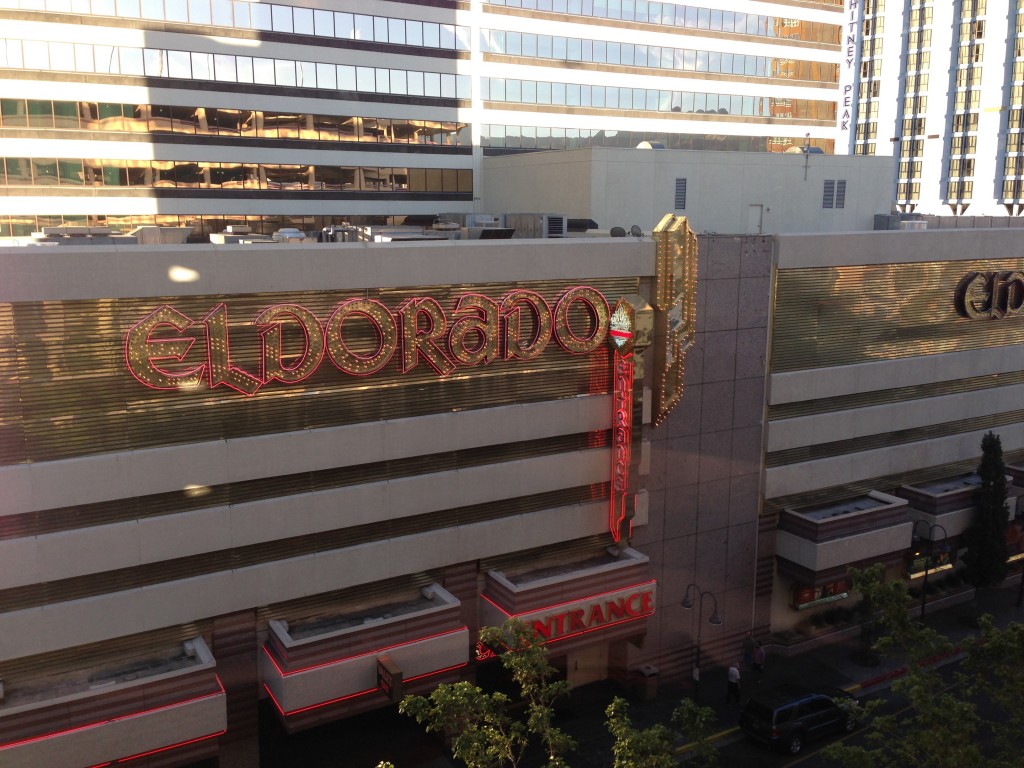 Inside, we found the shortest escalator ever, as S demonstrates: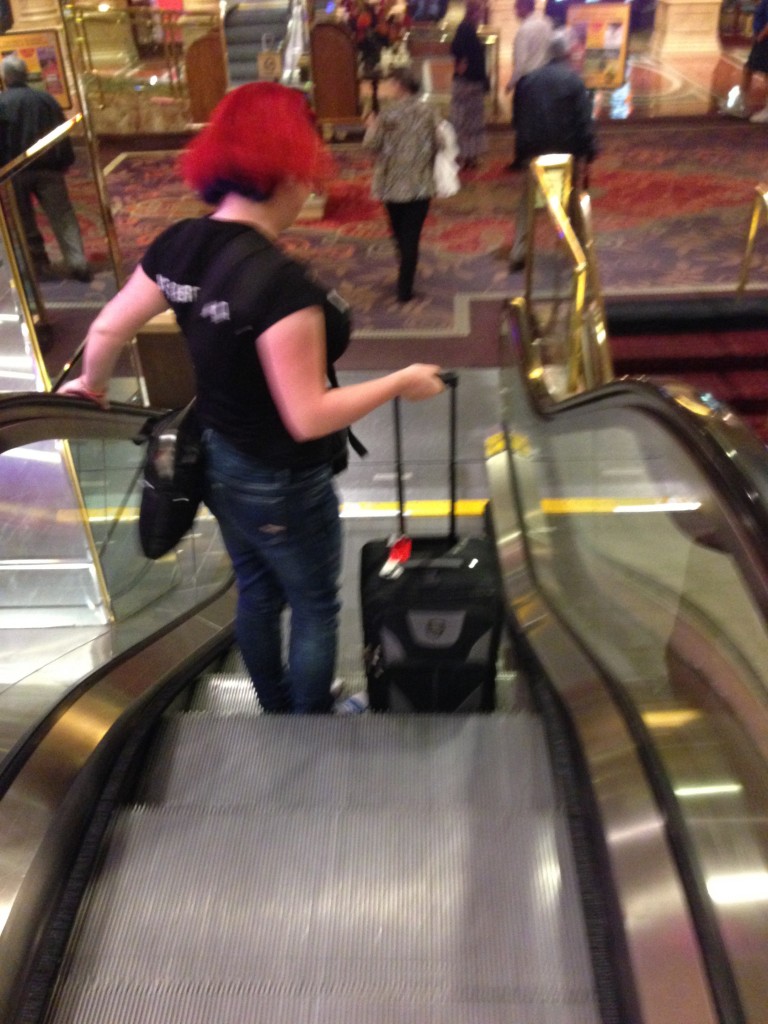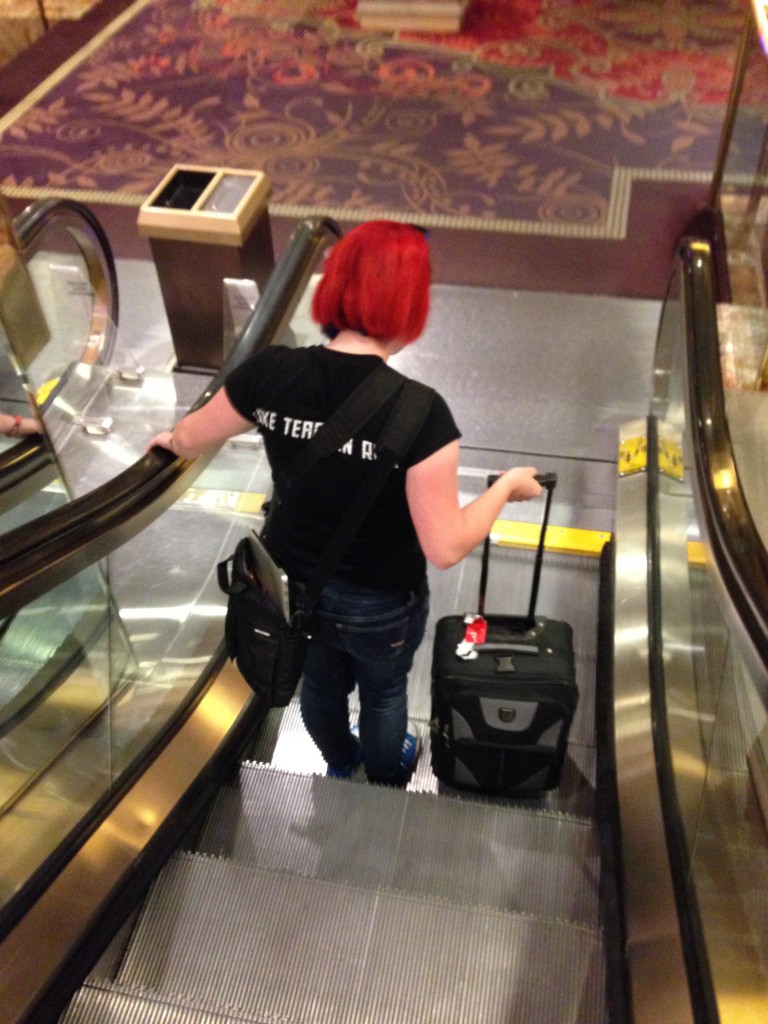 After checking in, we went in search of supplies!
Sadly, we were not allowed to go on the cart: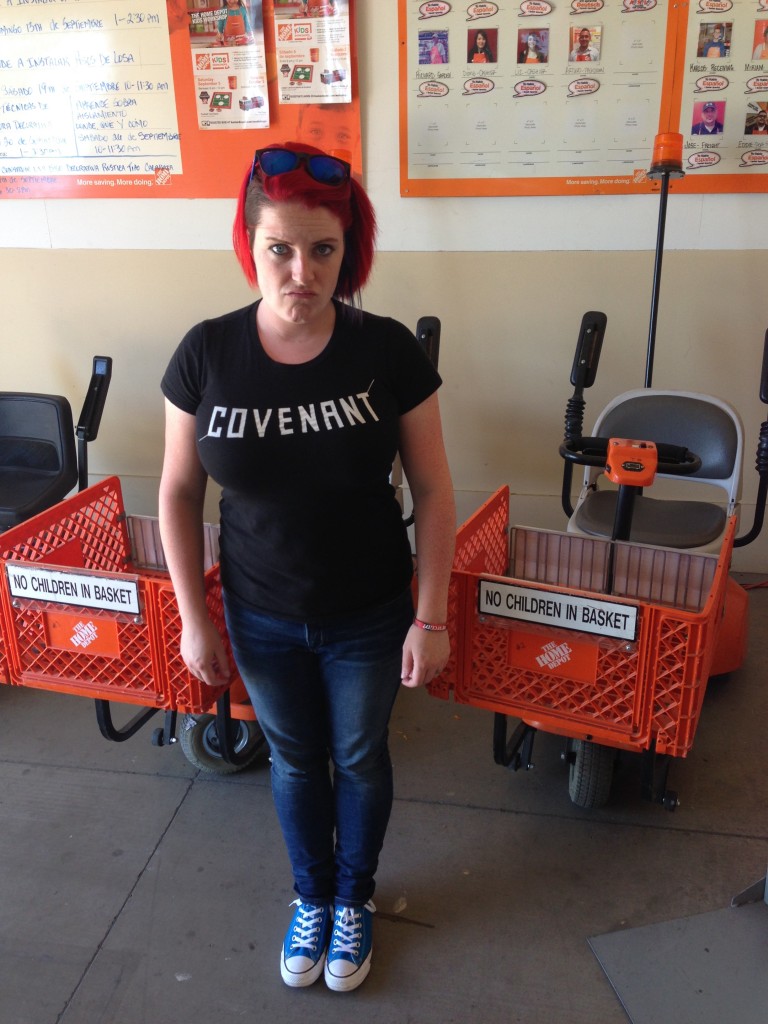 But we were successful at Trader Joe's (protip: excellent supply store for Burning Man):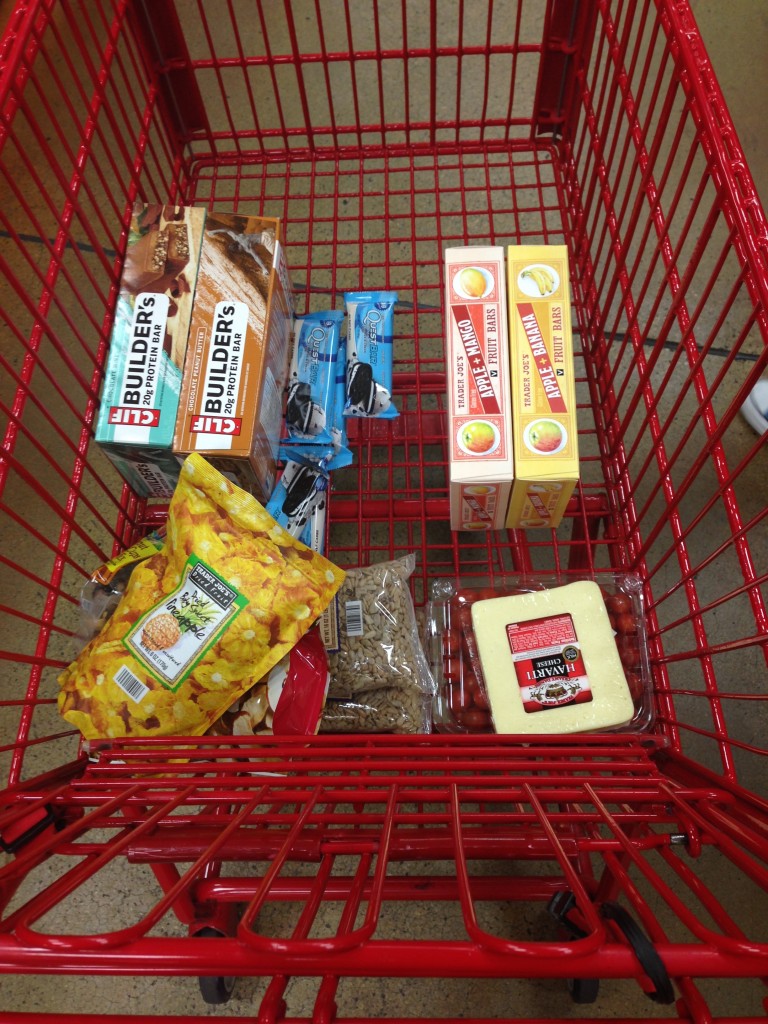 We then went on a brief[1] walk outside, and saw an 'ampersand':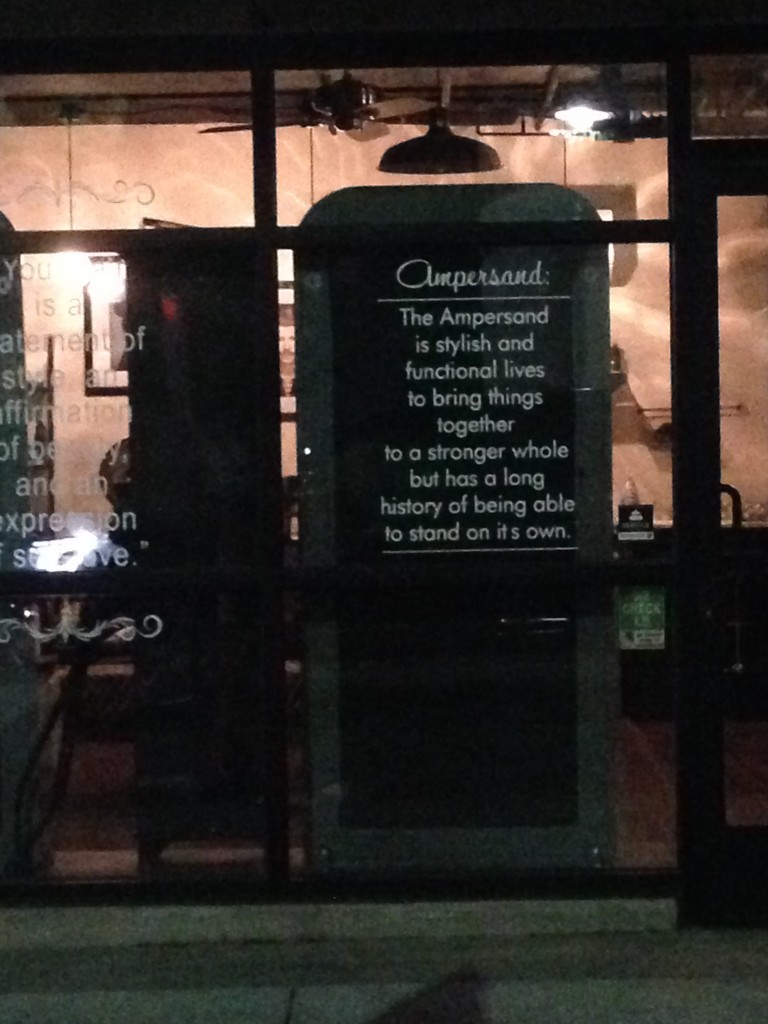 And then went quickly back to the Eldorado: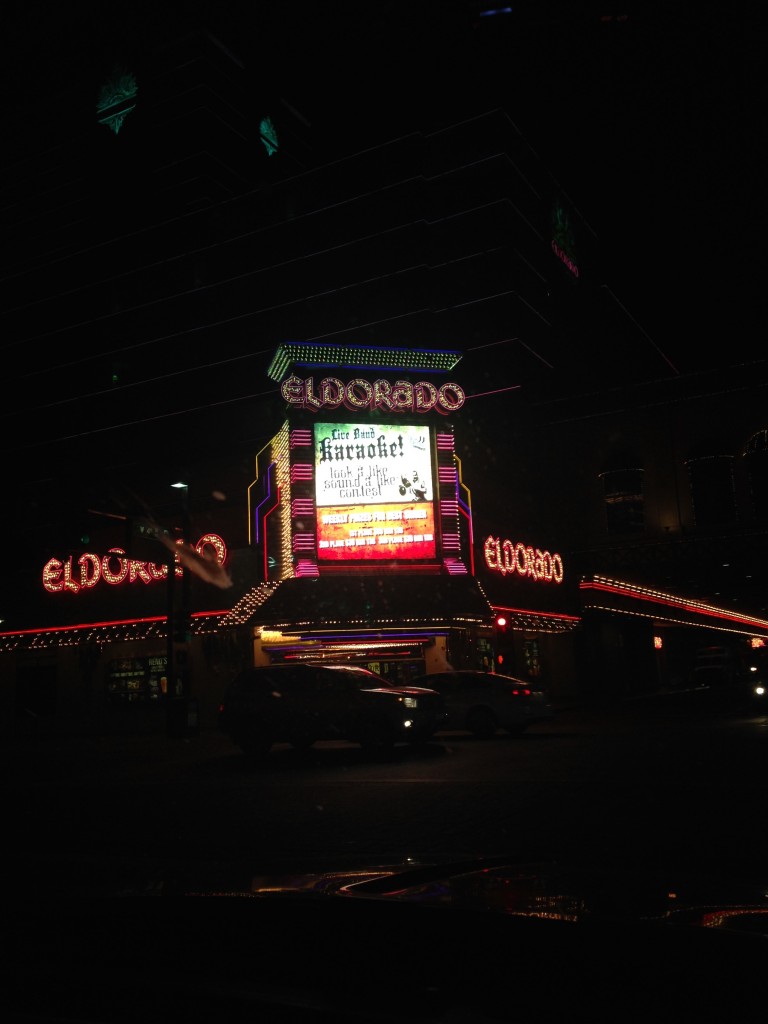 For some much-needed rest to prepare for the long journey ahead.
[1]Reno did not feel like a optimal place to go for a nice night walk.