As many of you may know, I've been working on my new 'word-spelling deck-building' game: Spell It Out! You may have seen some of the unboxing pics of my production proof copy, such as: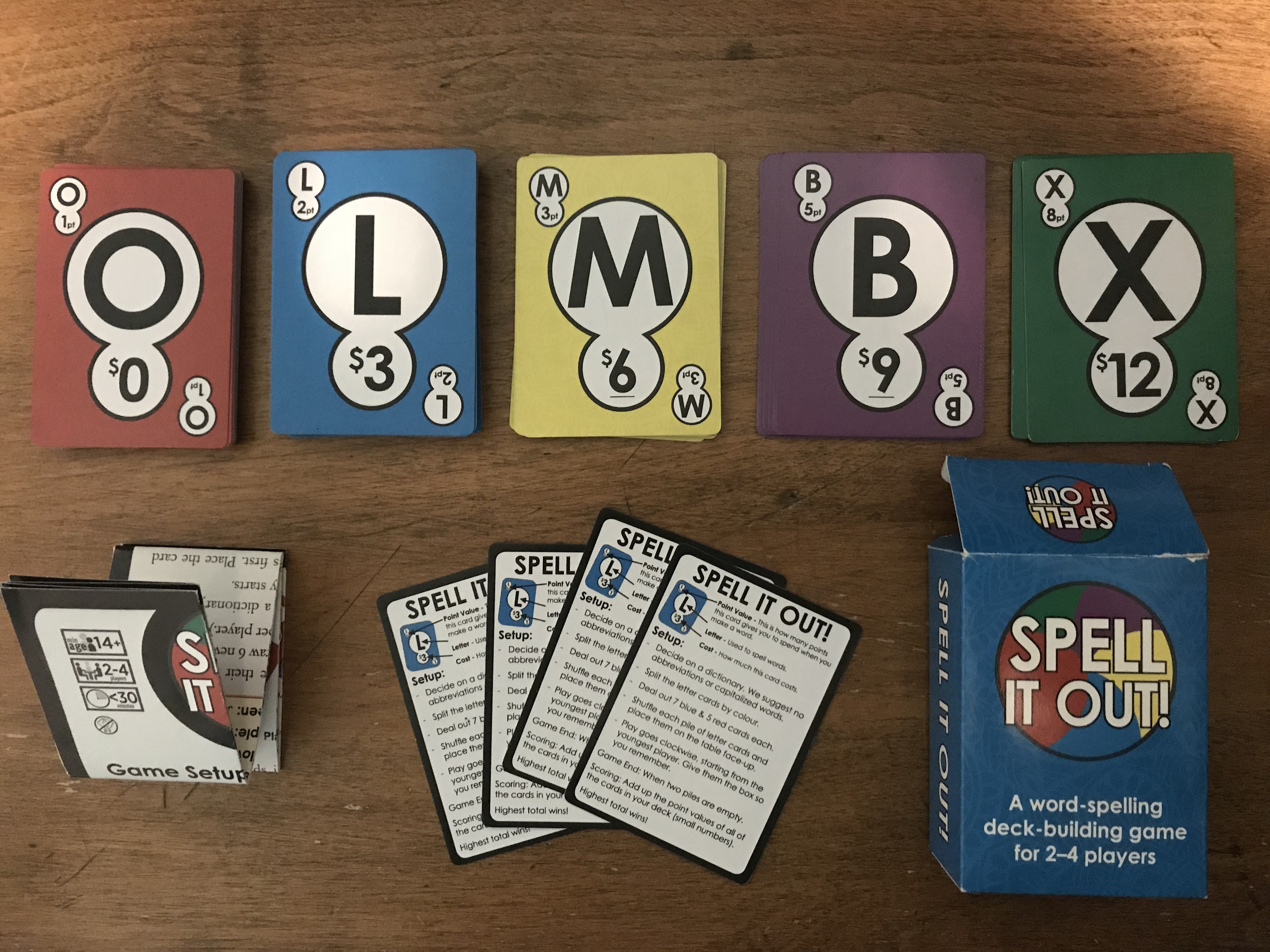 This is a quick post to let you know that the production copies will be arriving late this week or early next week, and this is your last chance to purchase for delivery* before Christmas!
Buy it here: https://cmsigames.myshopify.com/collections/frontpage/products/spell-it-out
I'll be starting my designer blog later this month, but I wanted to put out a quick note, as I know there are a few people who said they wanted it to give as a gift. More soon! 🙂
*I can guarantee delivery before Christmas for downtown Toronto. Further than that, we are subject to the whims of Canada Post, but if you really need it fast, we can work something out.