Last time, our intrepid crew had arrived at the back field, and had just started to build!
The first part of the maze that our crew built was the central triangle: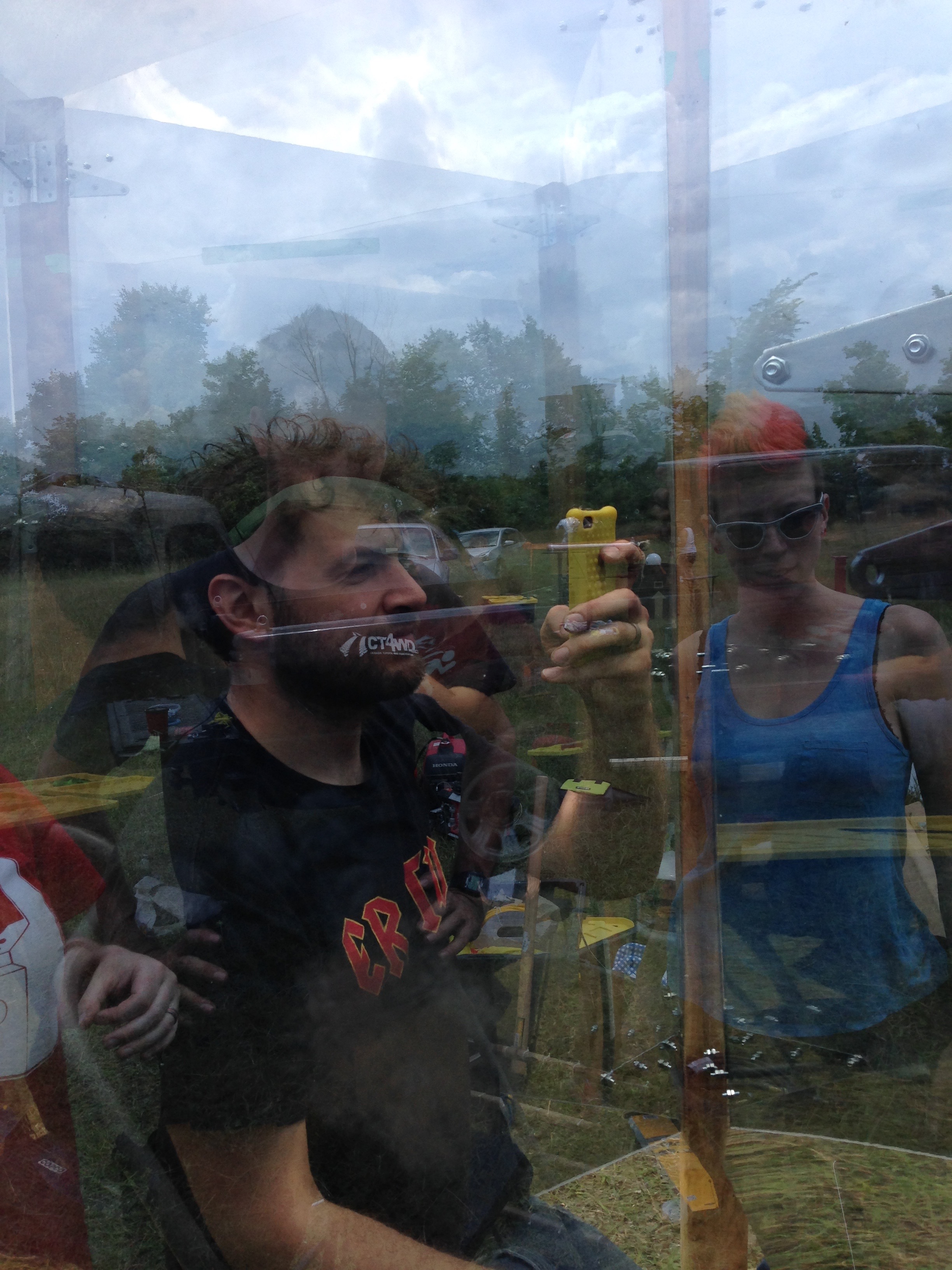 To help you place things, here's the overhead view again: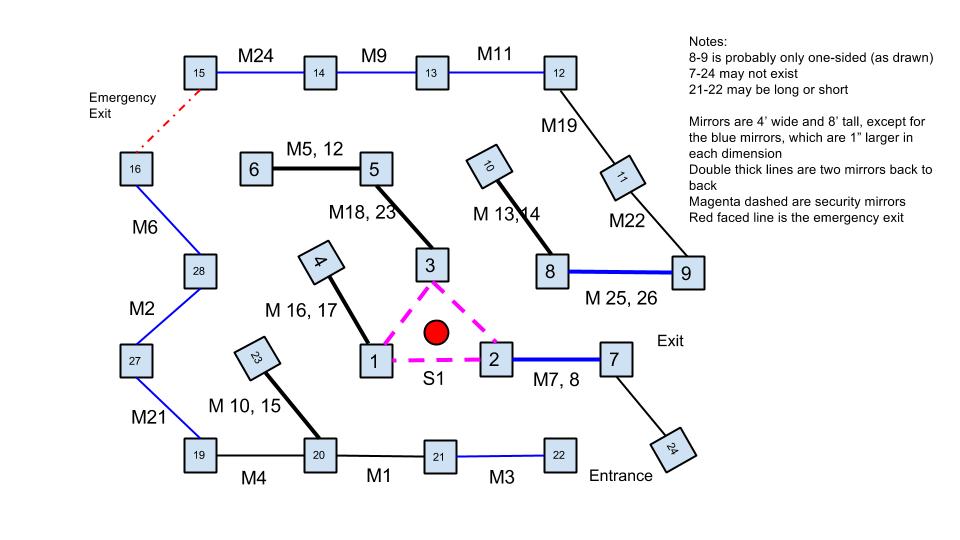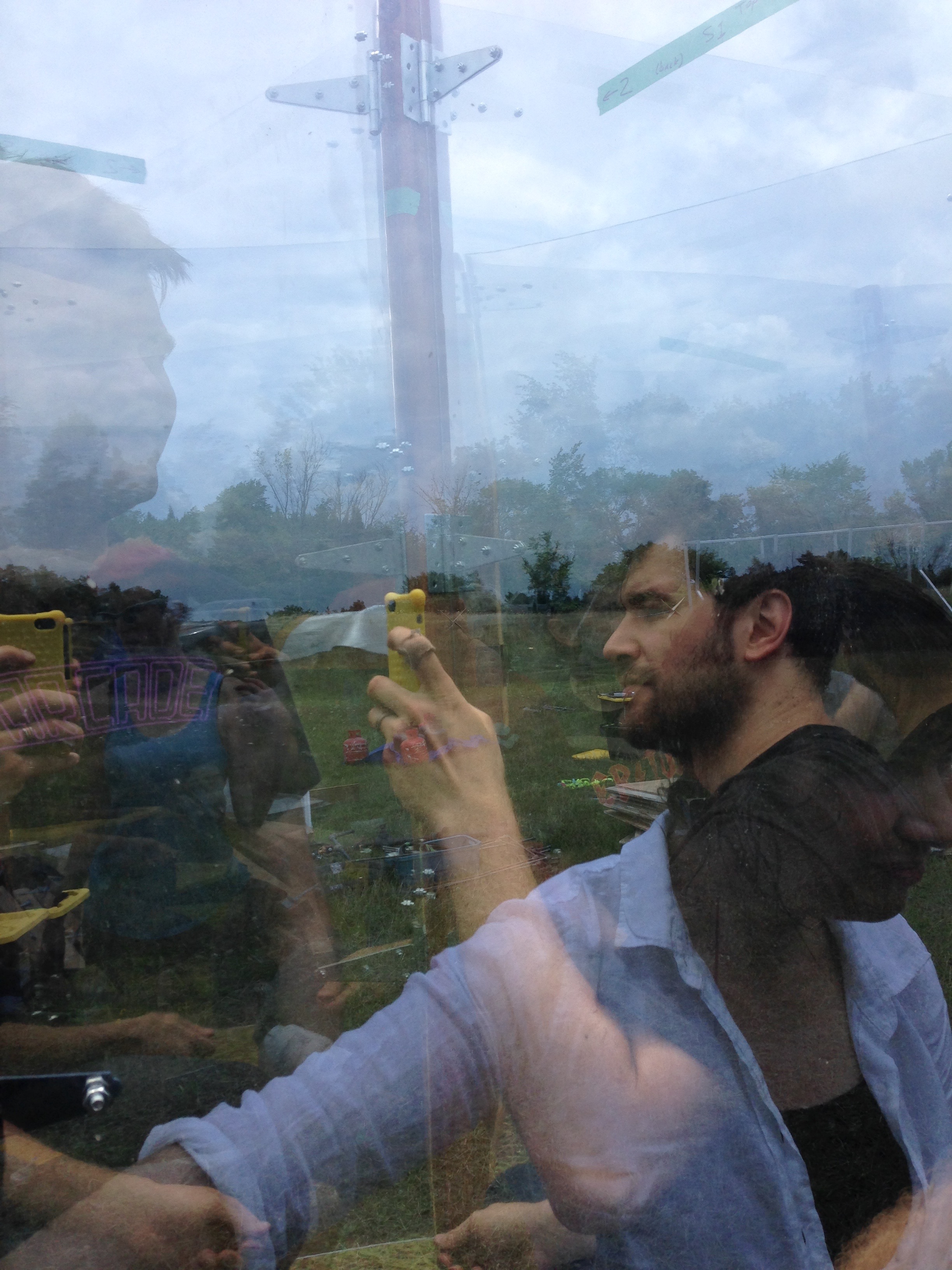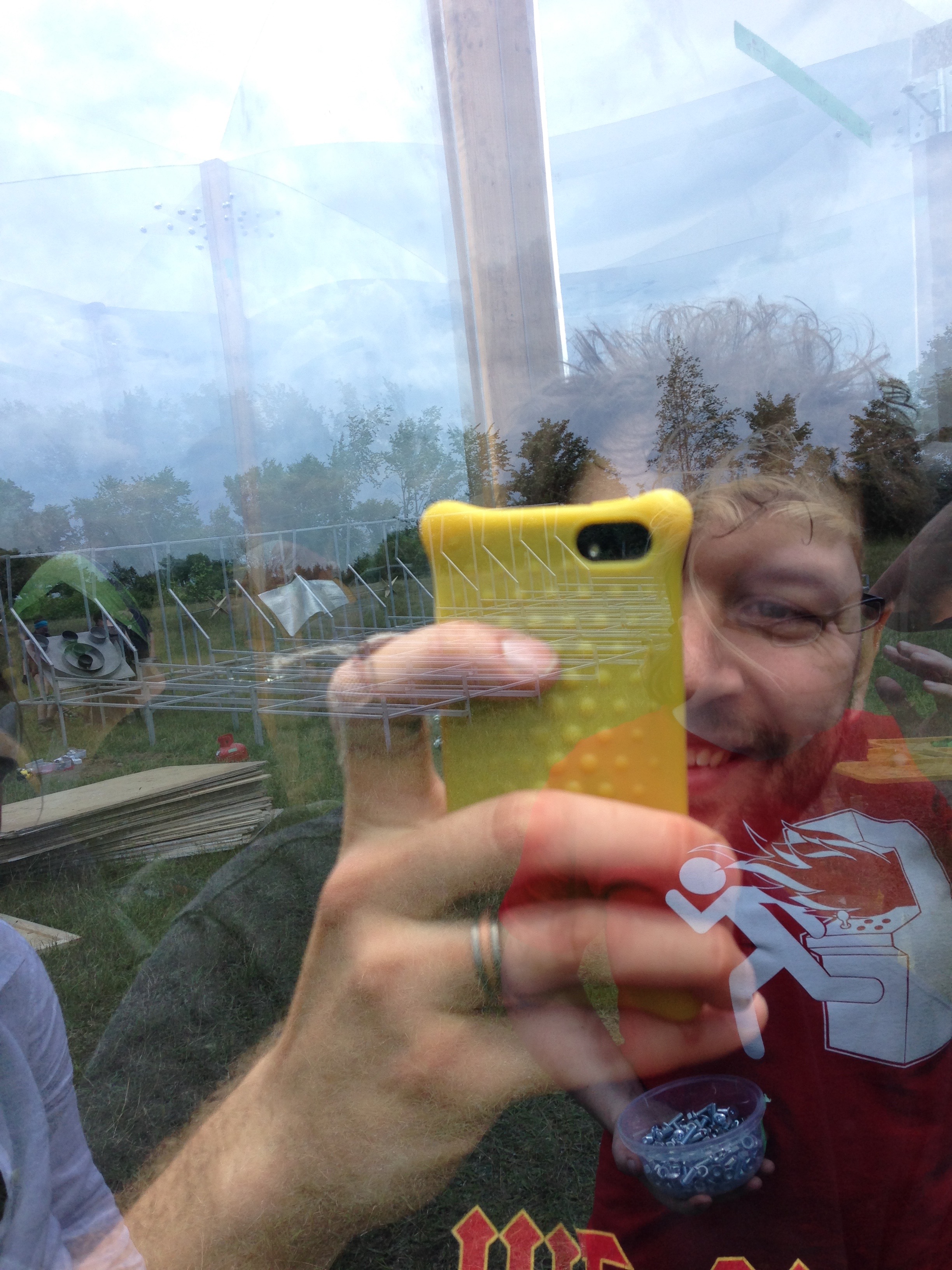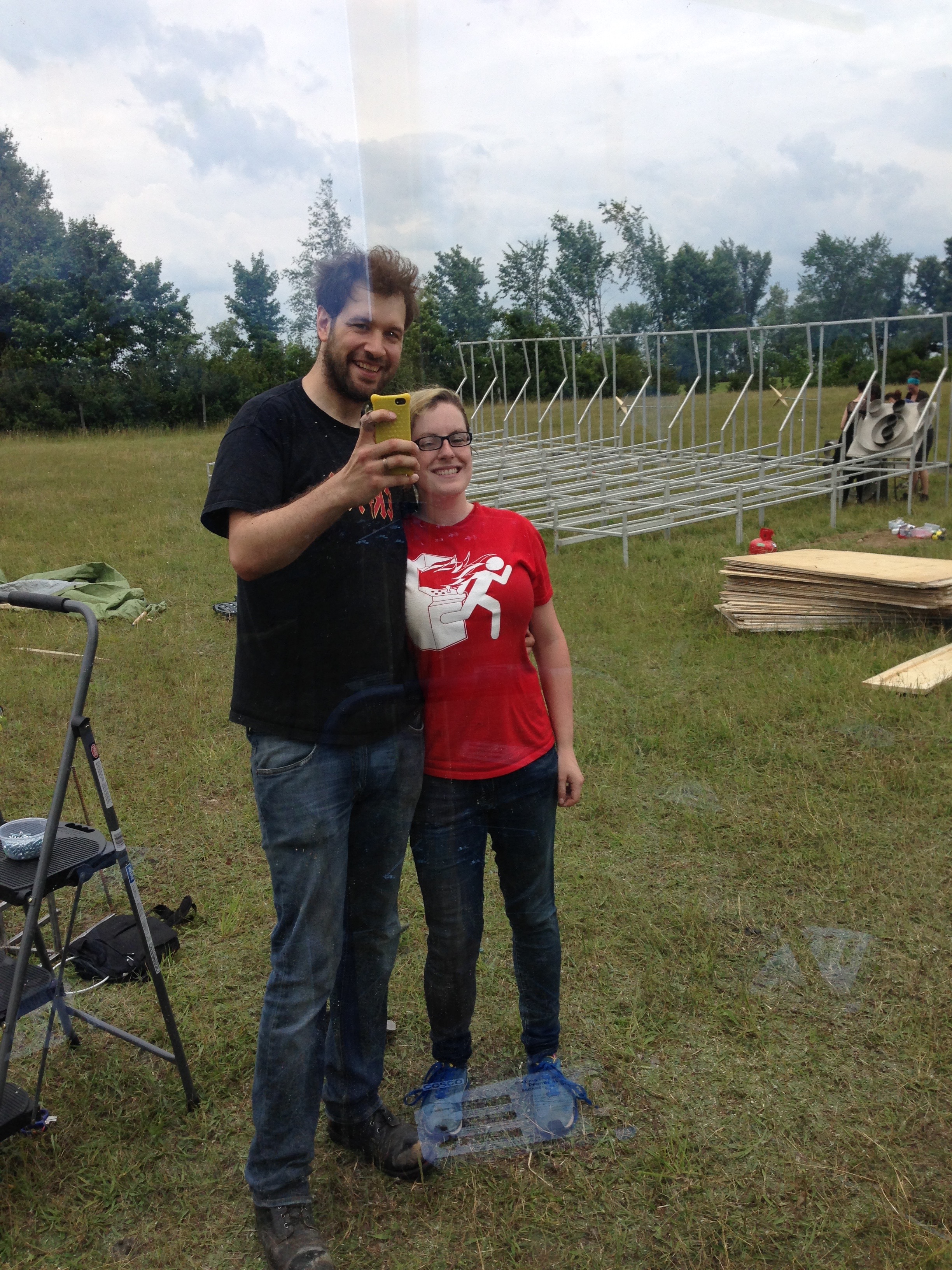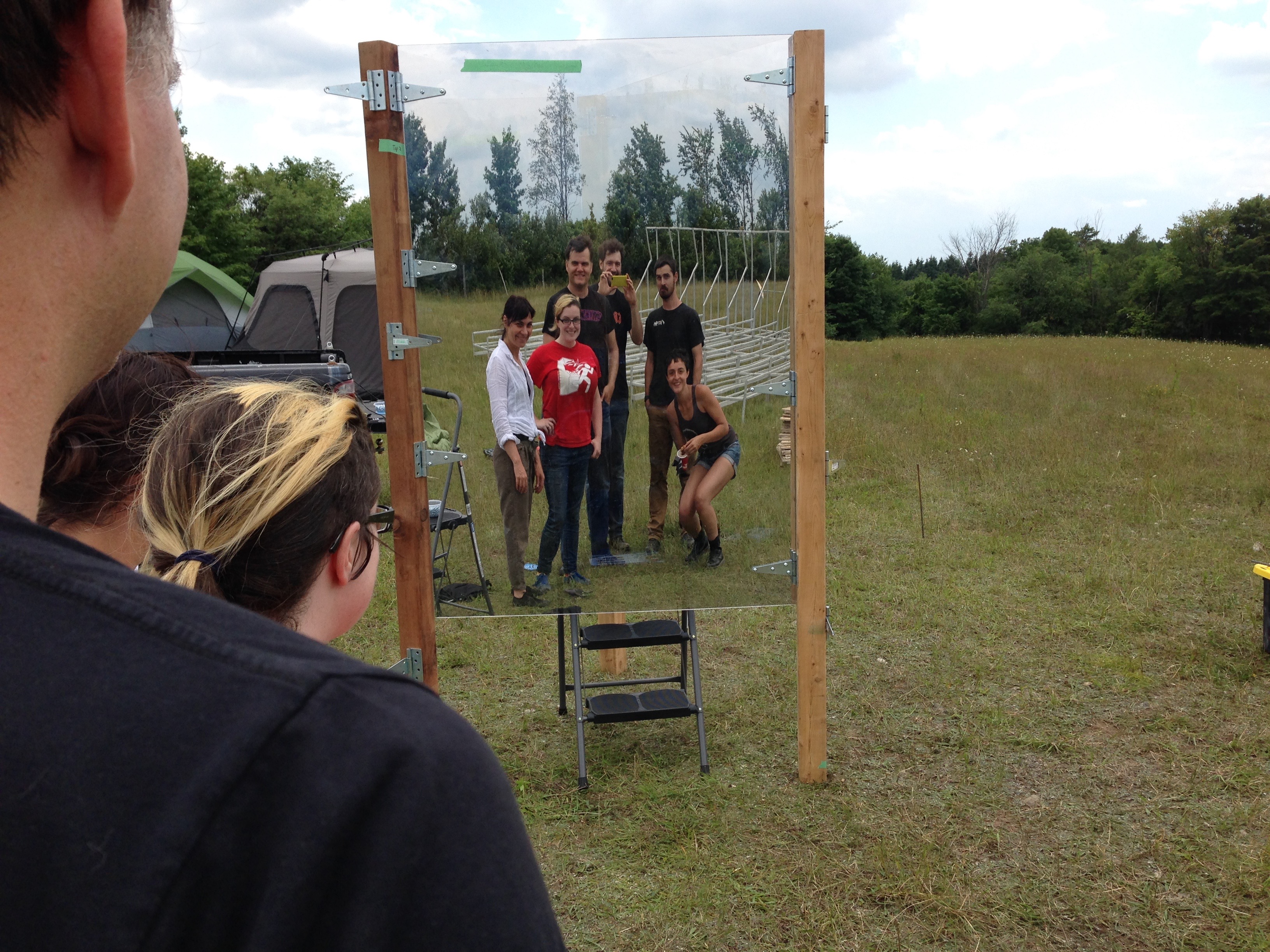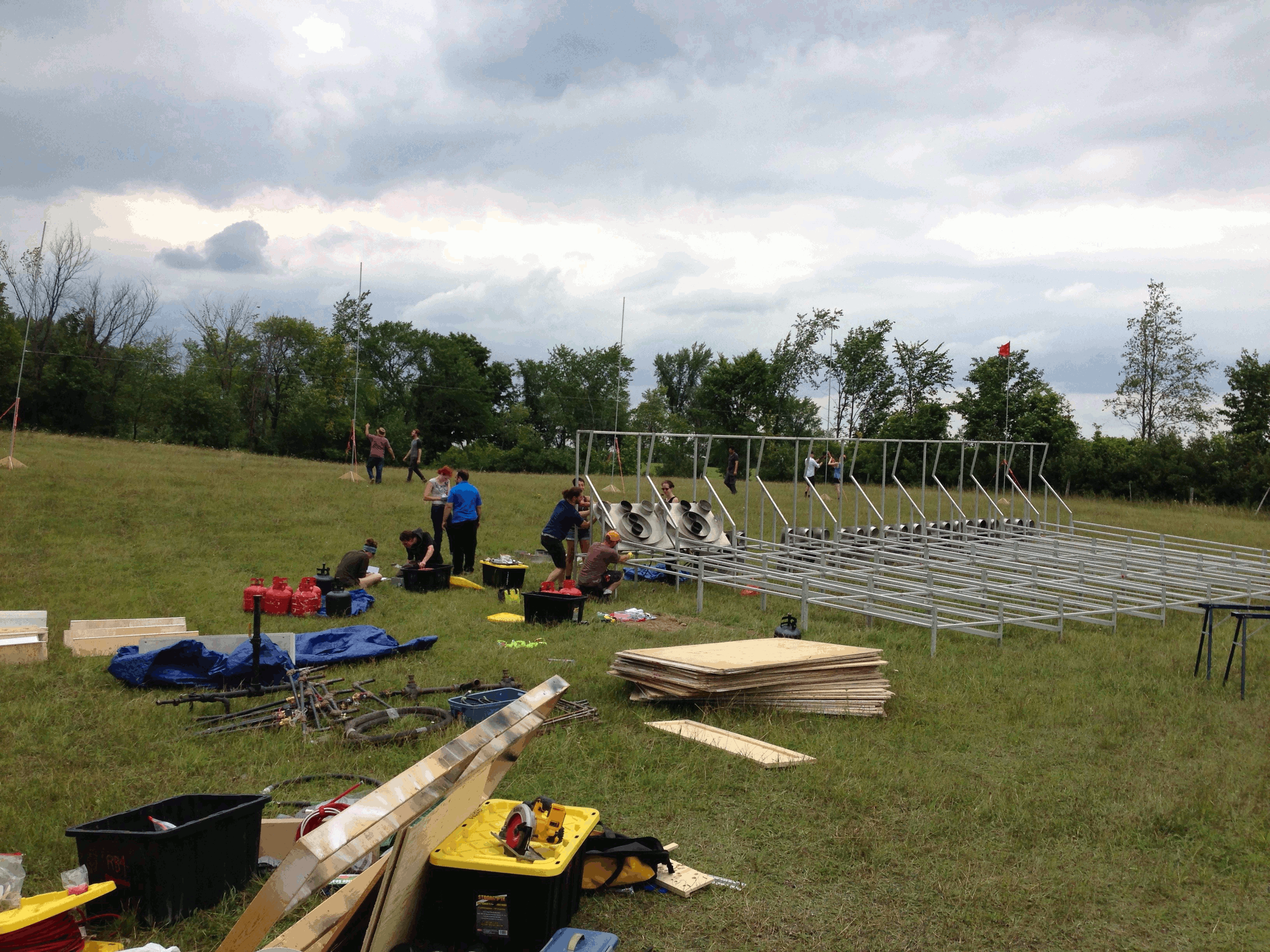 The following is probably the most useful (and one of the simplest) tools I've ever used. Patrick started using it when we were attaching mirrors to post hinges, and it allowed for much, much easier alignment. We ended up purchasing like five of them for the playa build. It is probably correct to say that this simple tool halved the amount of time required for the build. At Canadian Tire (where I purchased them), they're called 'Lineup Punches'.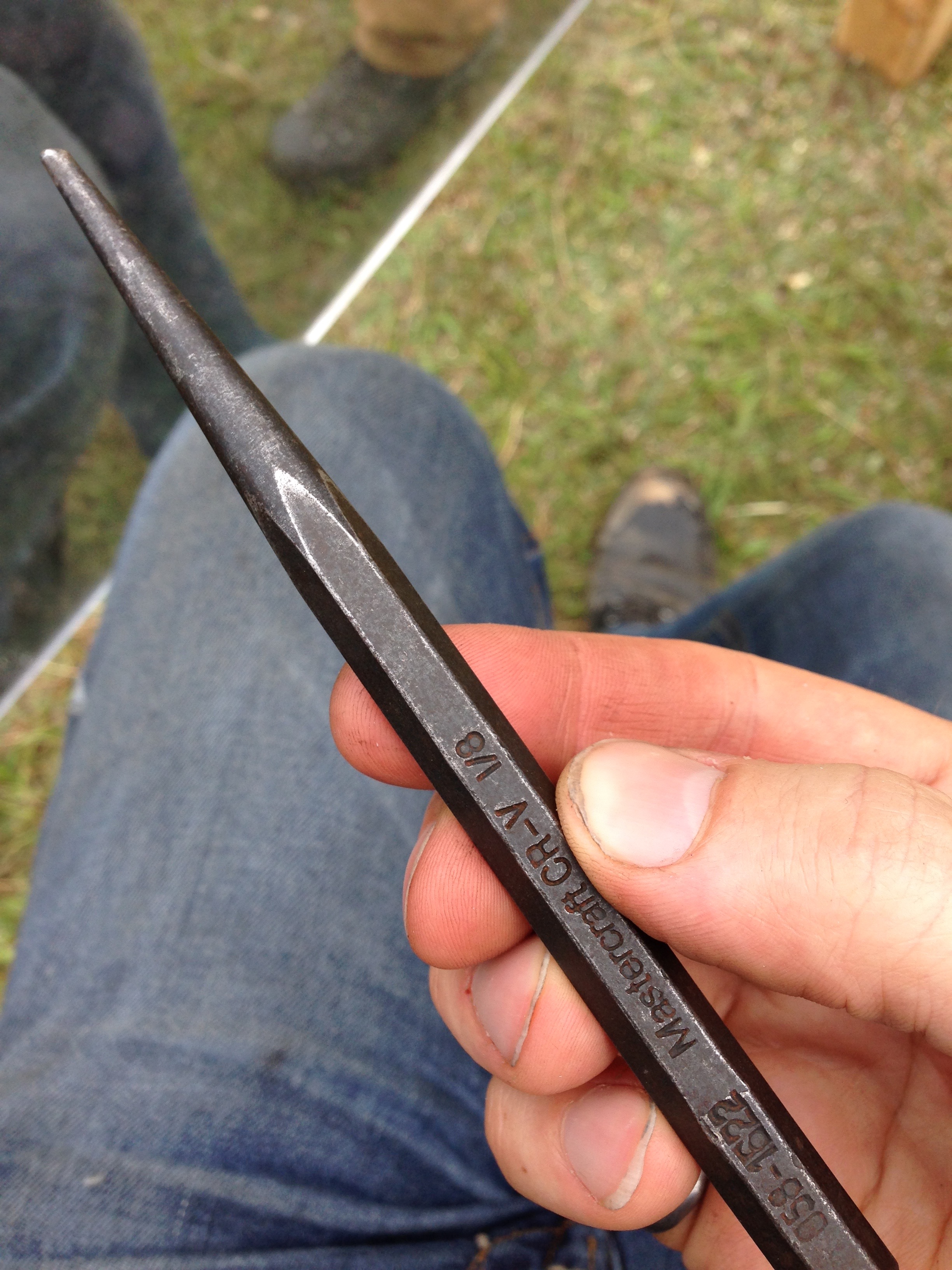 Stay tuned for next time, when we assemble the rest of the mirrors! Hooray!