When we last saw our intrepid heroes, they had just gone fishing!
Flush with success (and the blood rushing to their heads from being upside-down), they continue exploring.
Their first clue for their next quest comes from an unlikely source. A miniature Man informs them: "Your next clue requires you to possess my Visor of Seeing. To acquire this artifact, you must successfully golf me."
Making her first attempt at golfing the ramp, S shakes her fist as the ramp thwarts her.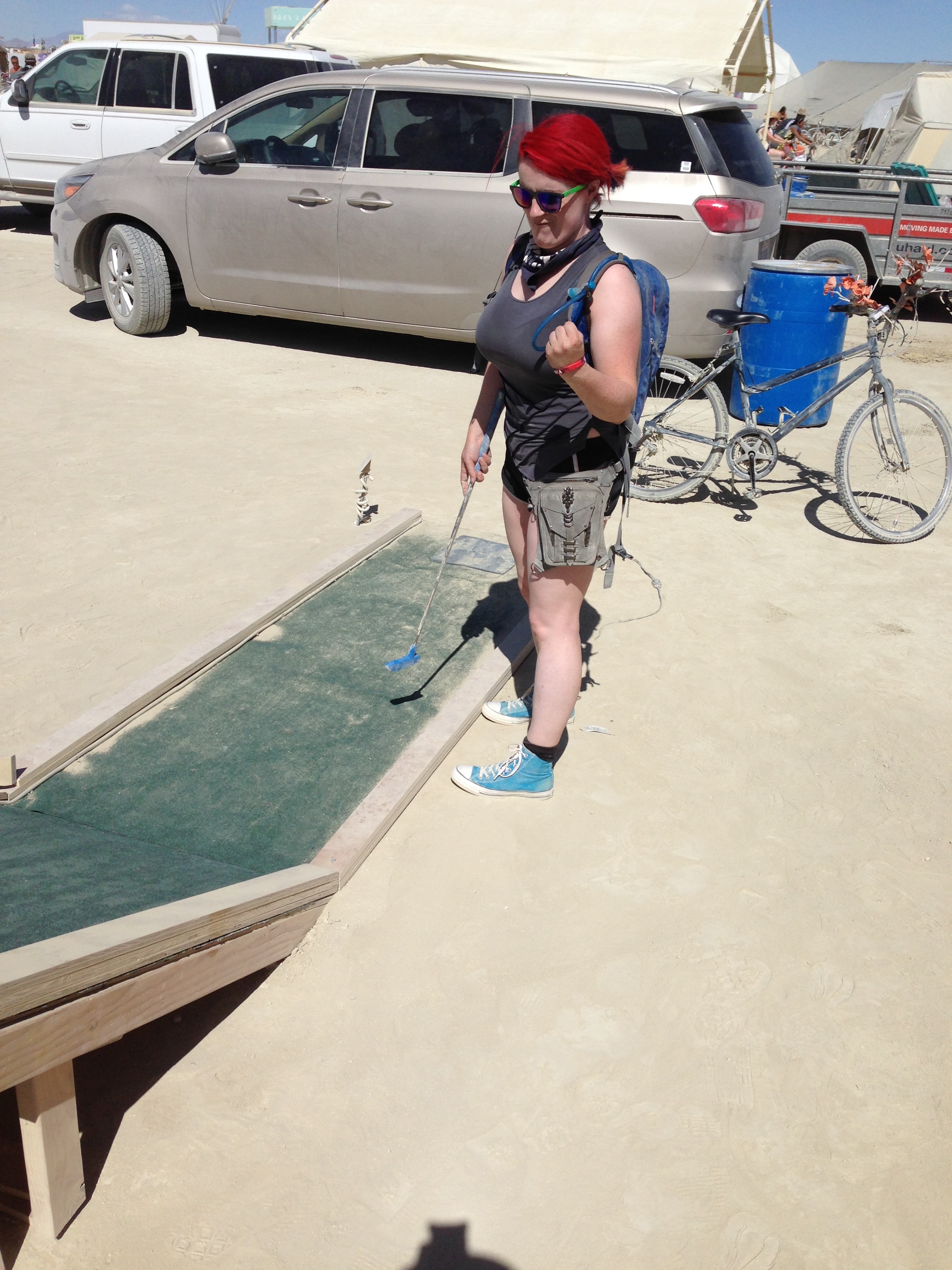 S tries again, but will it be enough?: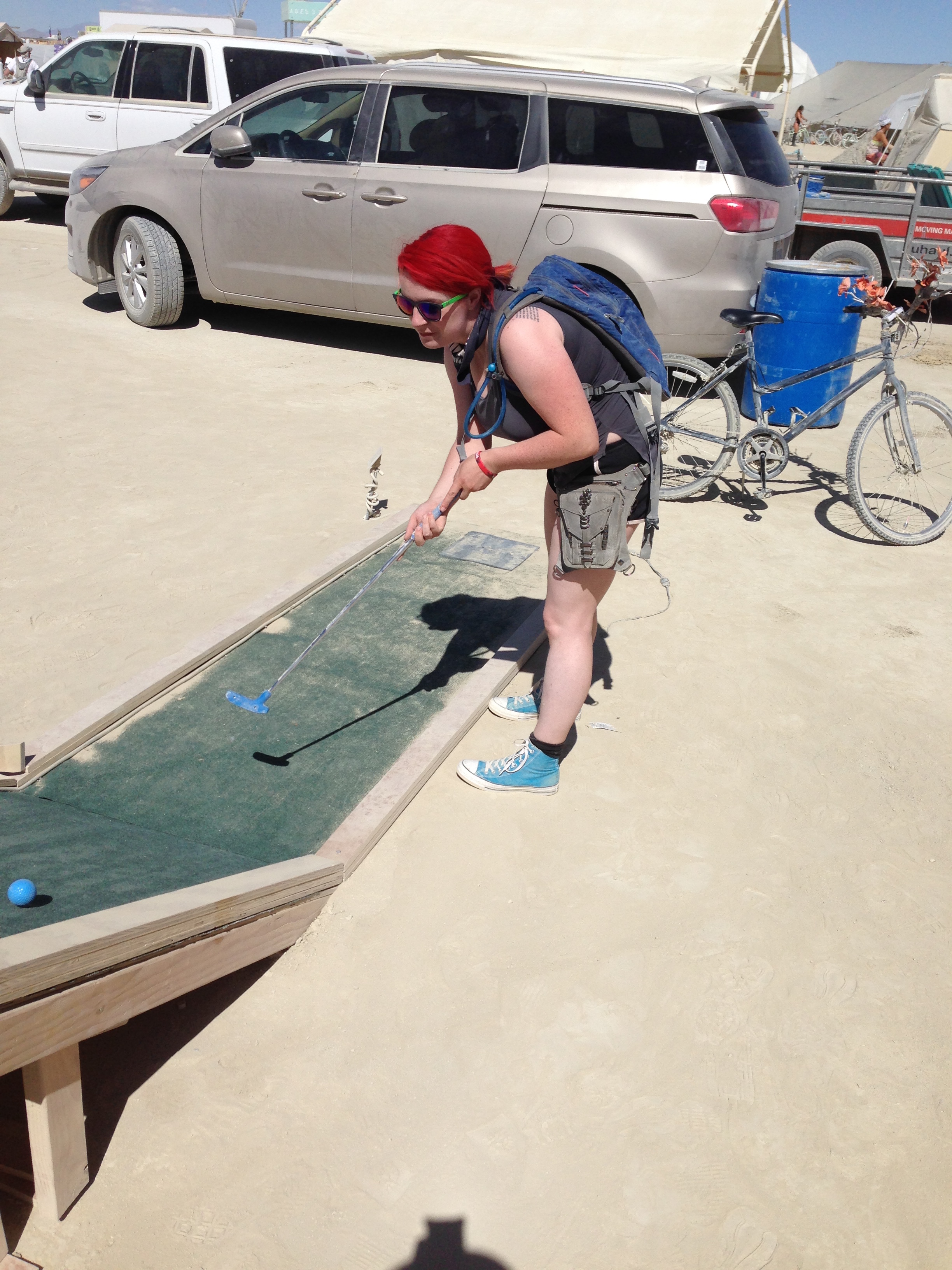 Perhaps a different angle will reduce the ramp to a more manageable incline?: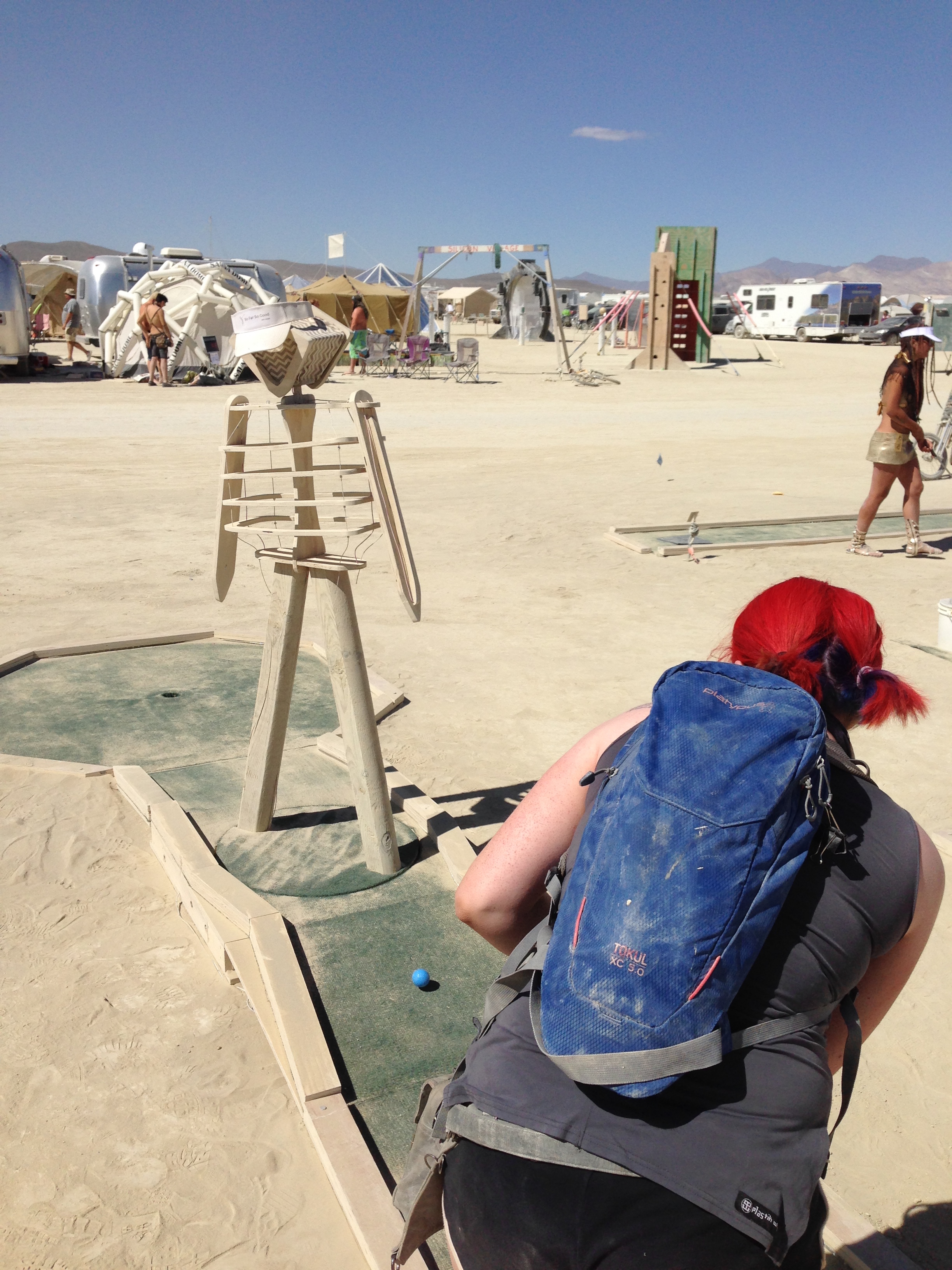 Over, around, and through! The man allows S to take her prize, the Visor of Seeing. So far, so good: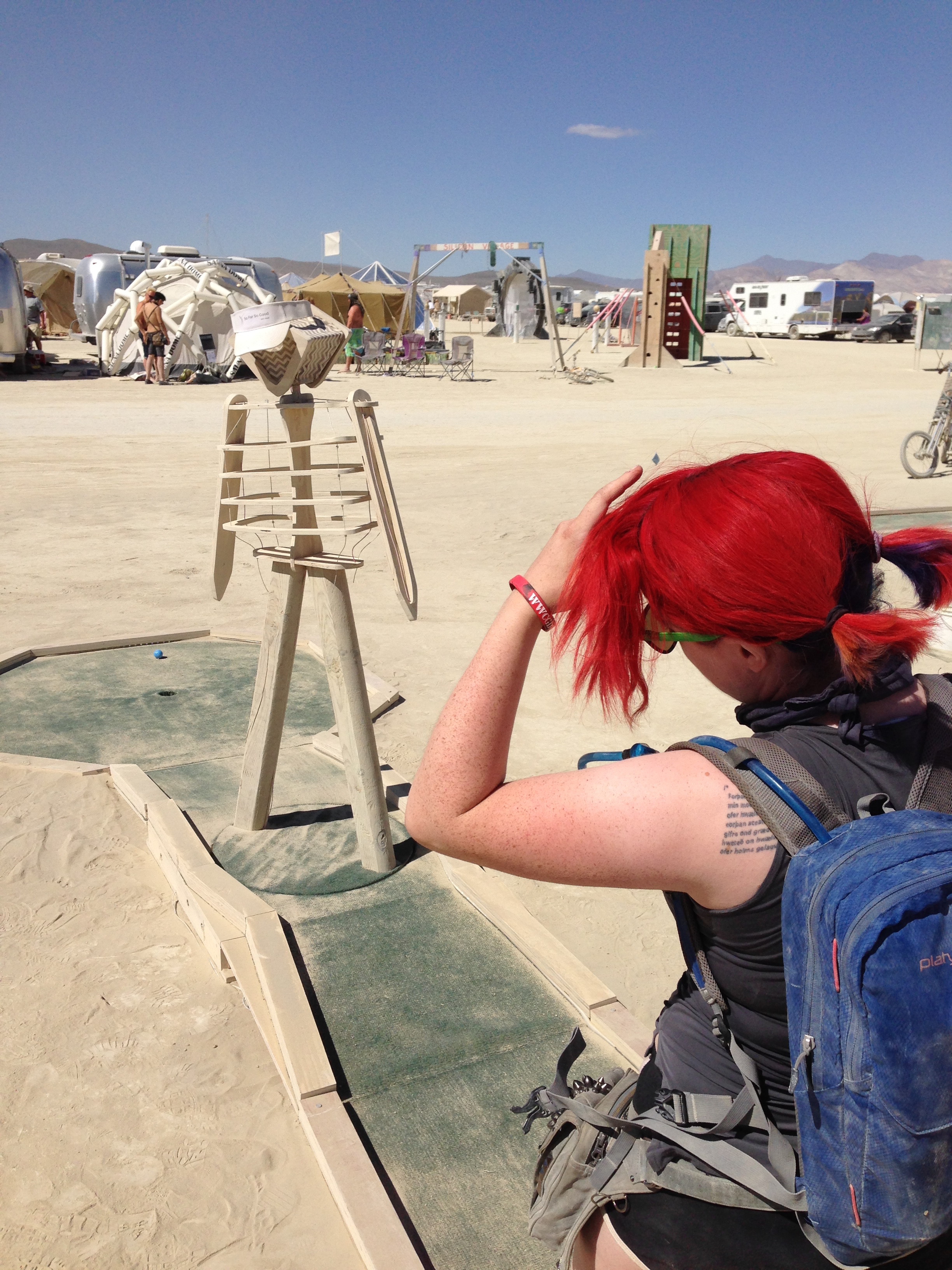 S proudly displaying her prize: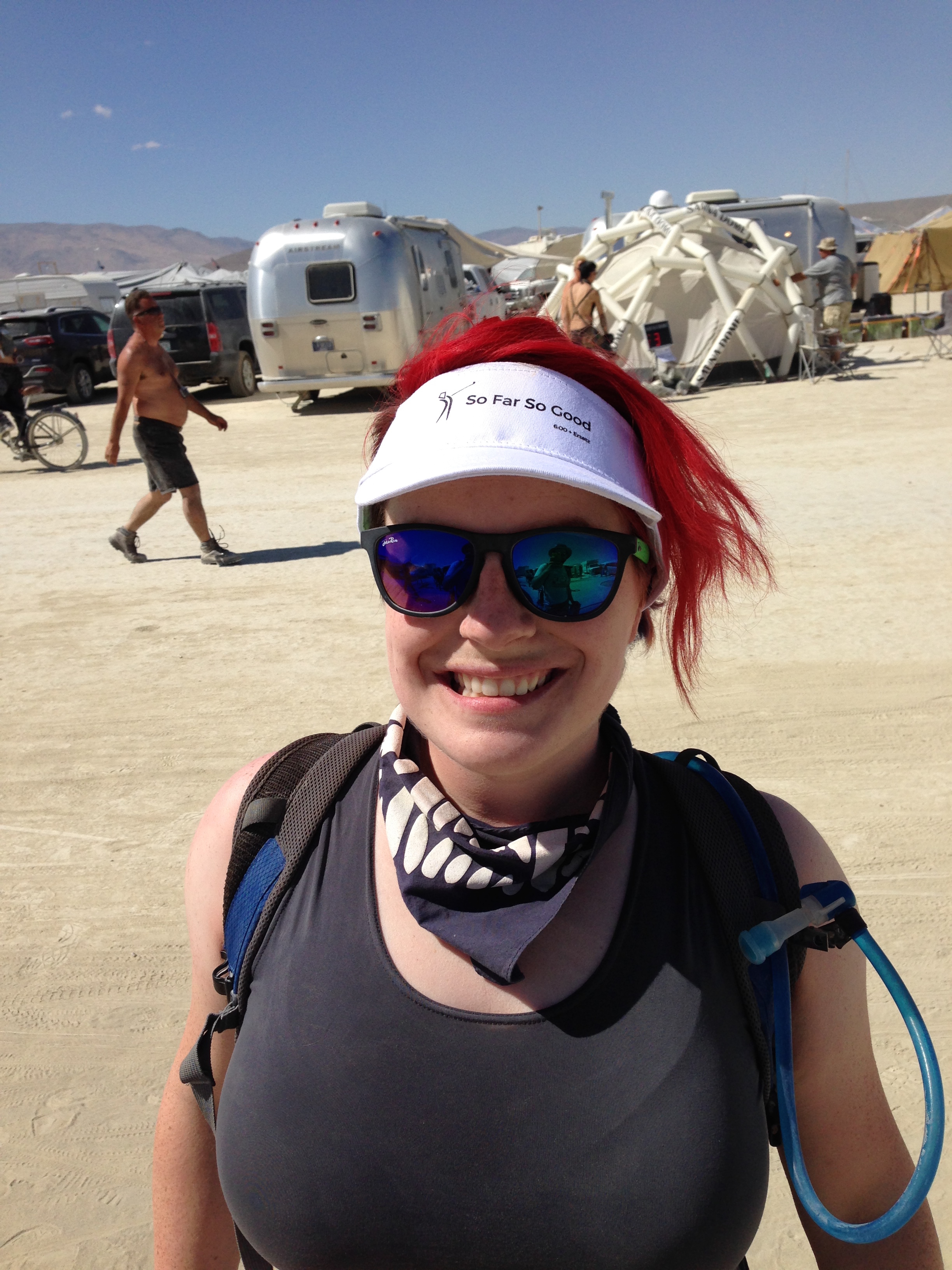 The Visor allowed S to see something unusual here. She said it was too disturbing for mortal minds to know…: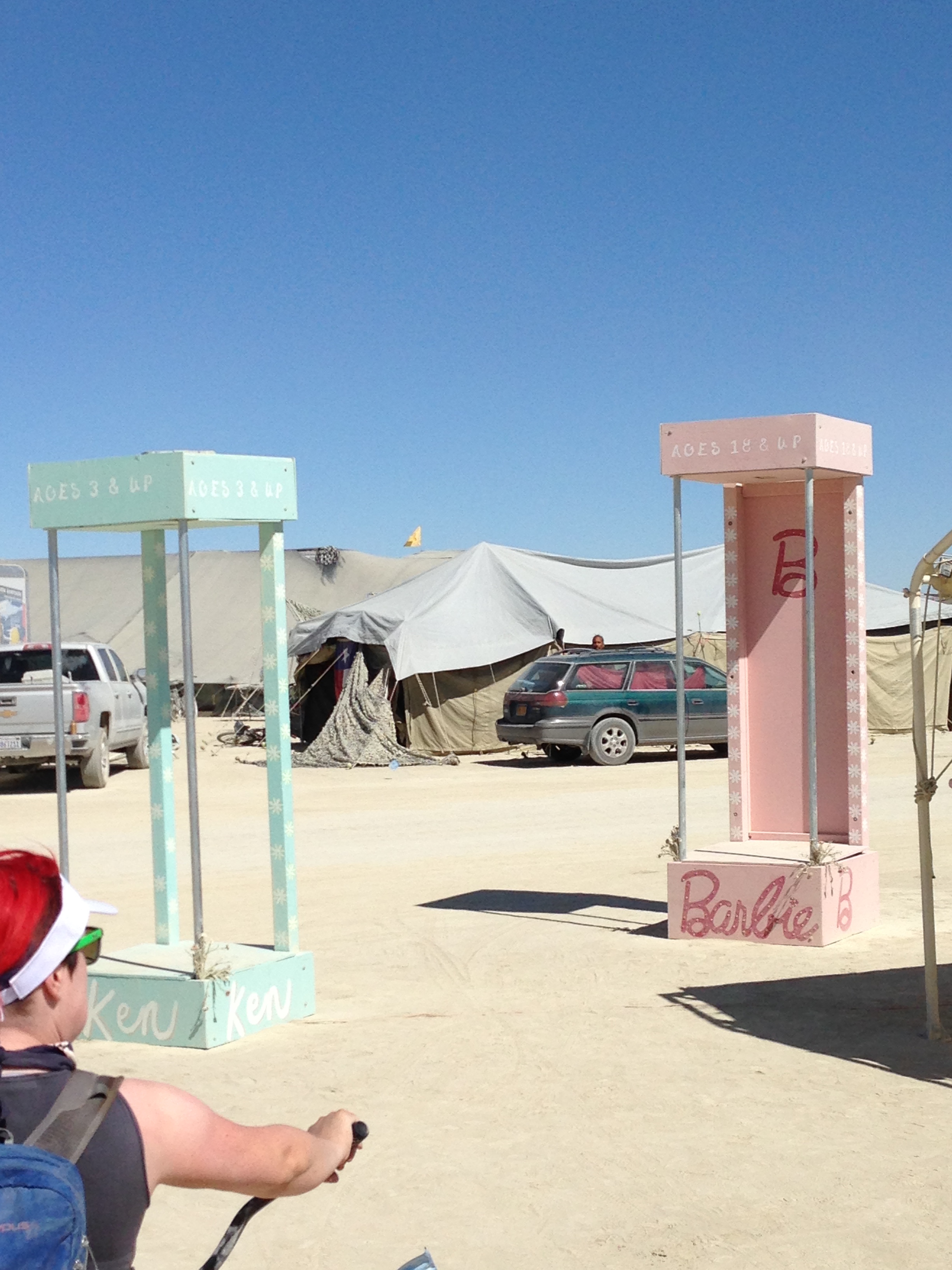 …but it directed her towards the giant robot 'Tobor', who told her to 'seek the pincer':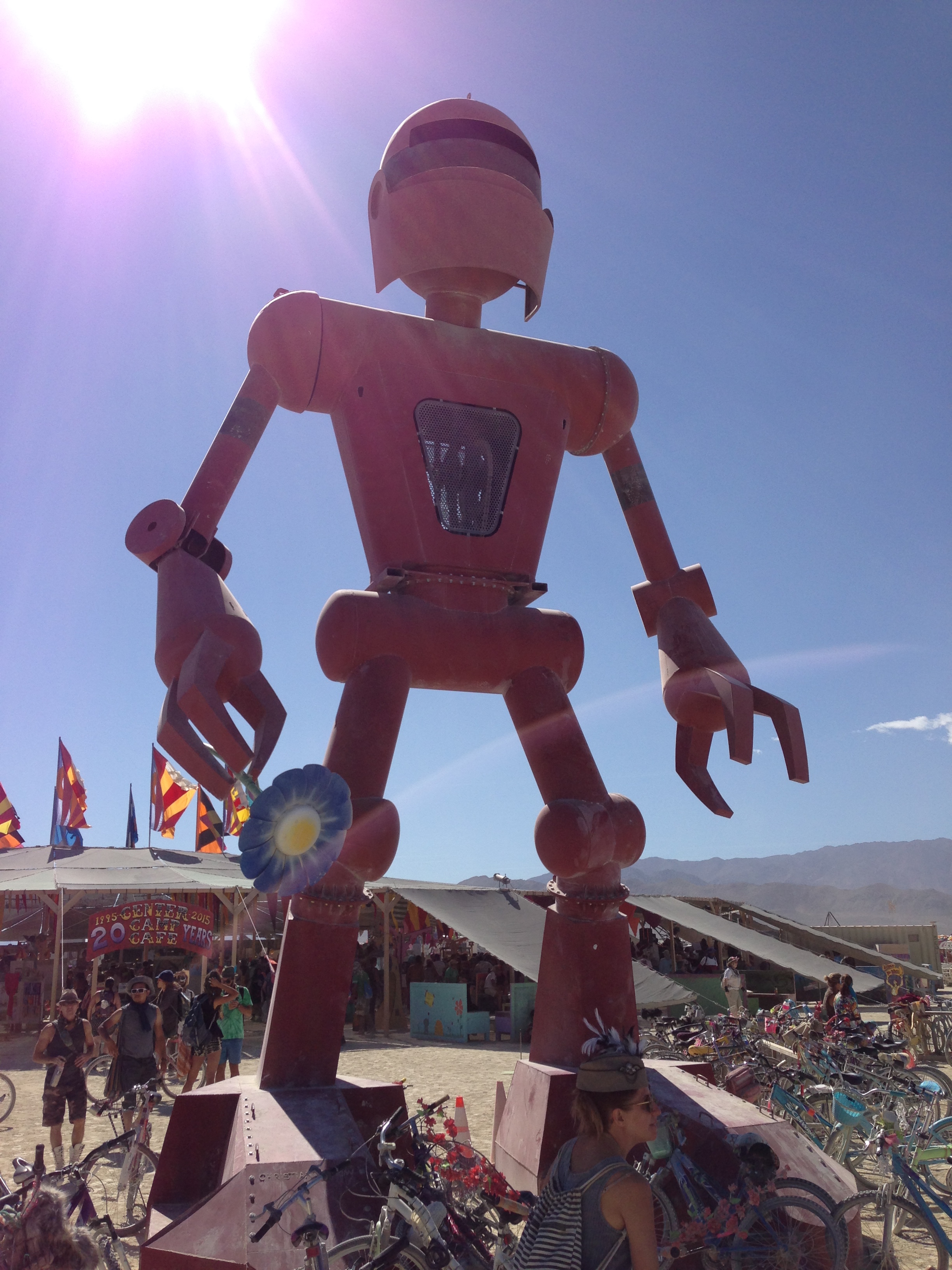 "Pince, pince. Pince, pince. Pince, pince." "To find Harmony and Balance, you must seek wheels within wheels within pincers." "Where would that be?" "Seek next in the pincing wheel of art.":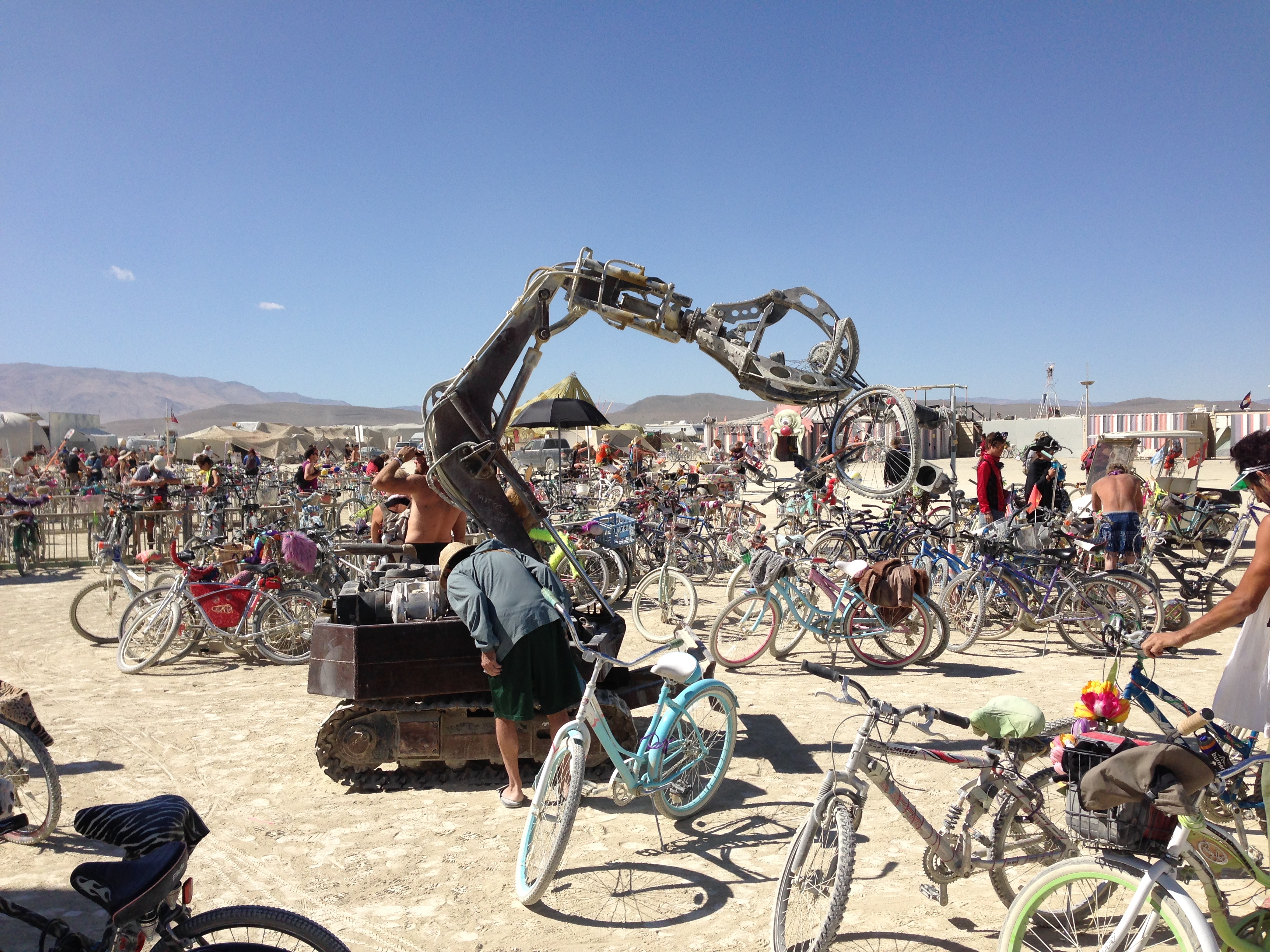 Unsure of what the Pincer meant, our heroes sought out the art exhibition at the center of the Black Rock City 'Wheel'. Upon arrival, they noticed that they could now see an oracle where before there was only a blank painting: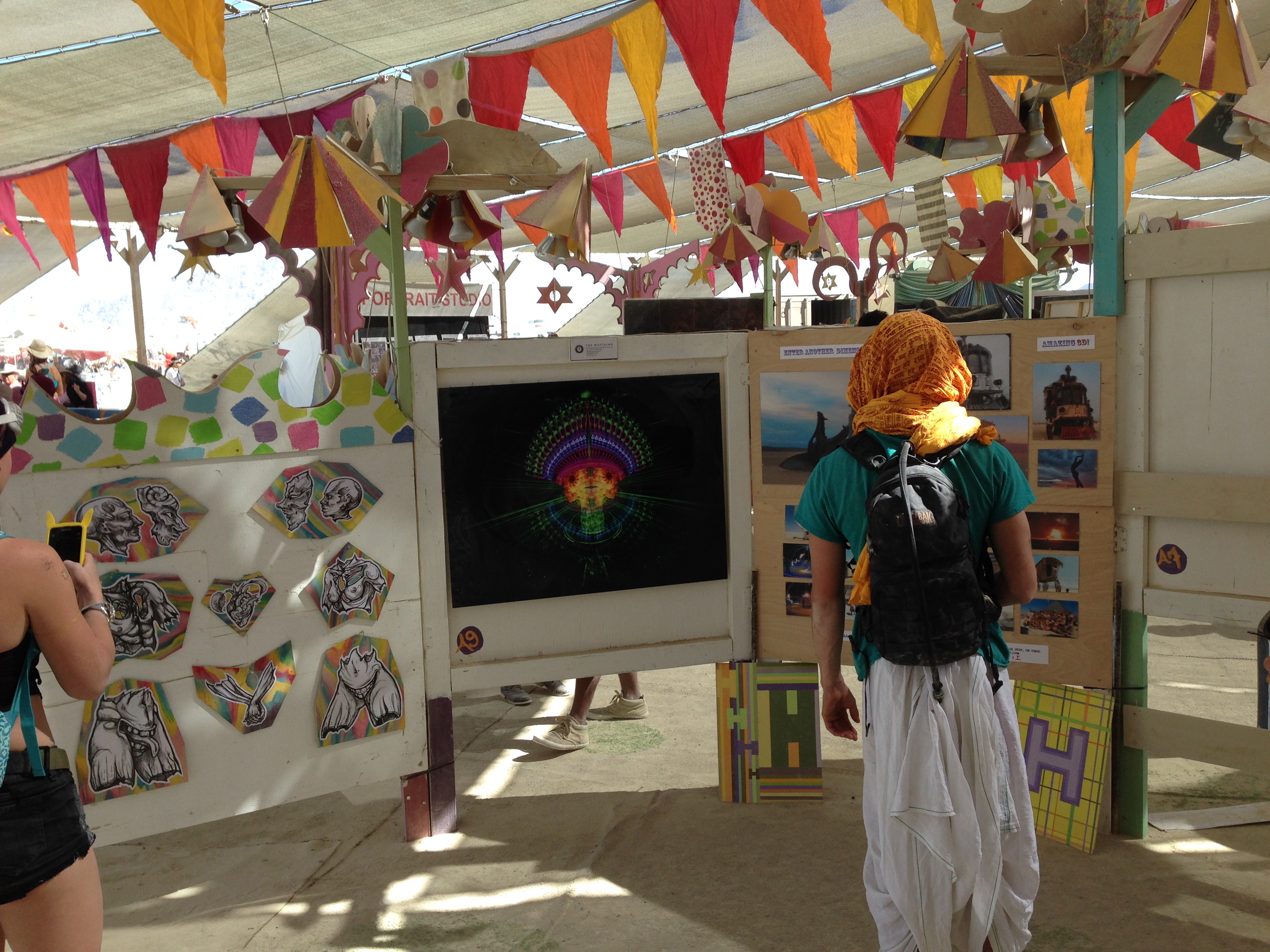 Join us next time, as our intrepid adventurers seek out Balance and Harmony, whatever that might be!