In our last post, our intrepid heroes had just visited the fearsome Medusa, and received a whispered quest, which led them to a phage display. This, however, was just the beginning…
The sign promised 'FIERY DEMISE'. THERE ARE NO JOKES AT BURNING MAN. READ THE BACK OF YOUR TICKET[1]: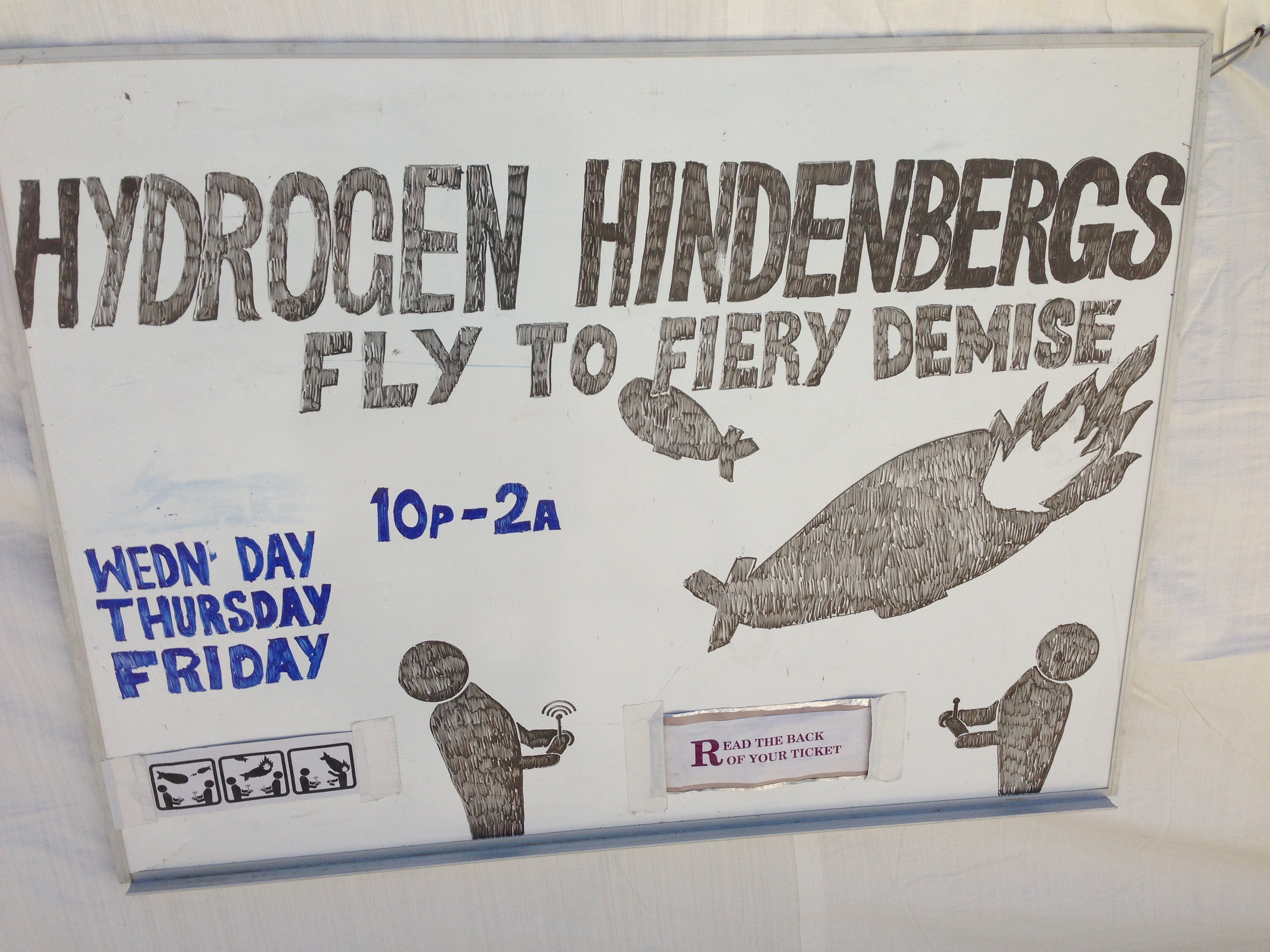 Some important signage about safety considerations, and why it is best to be magnanimous (and possibly fleeing) in victory: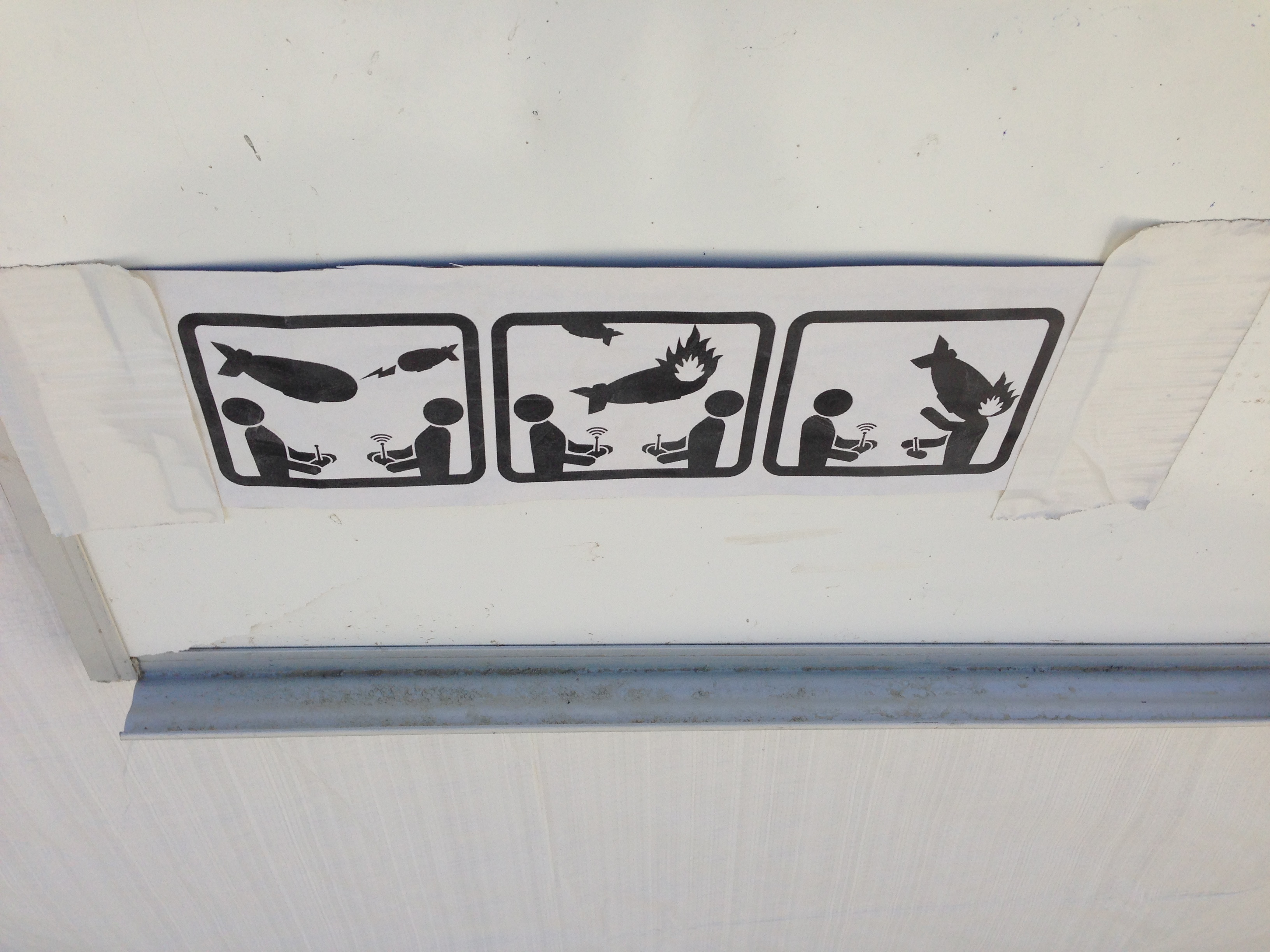 M surveys the NFPA symbol and ensures that all is in order[2]: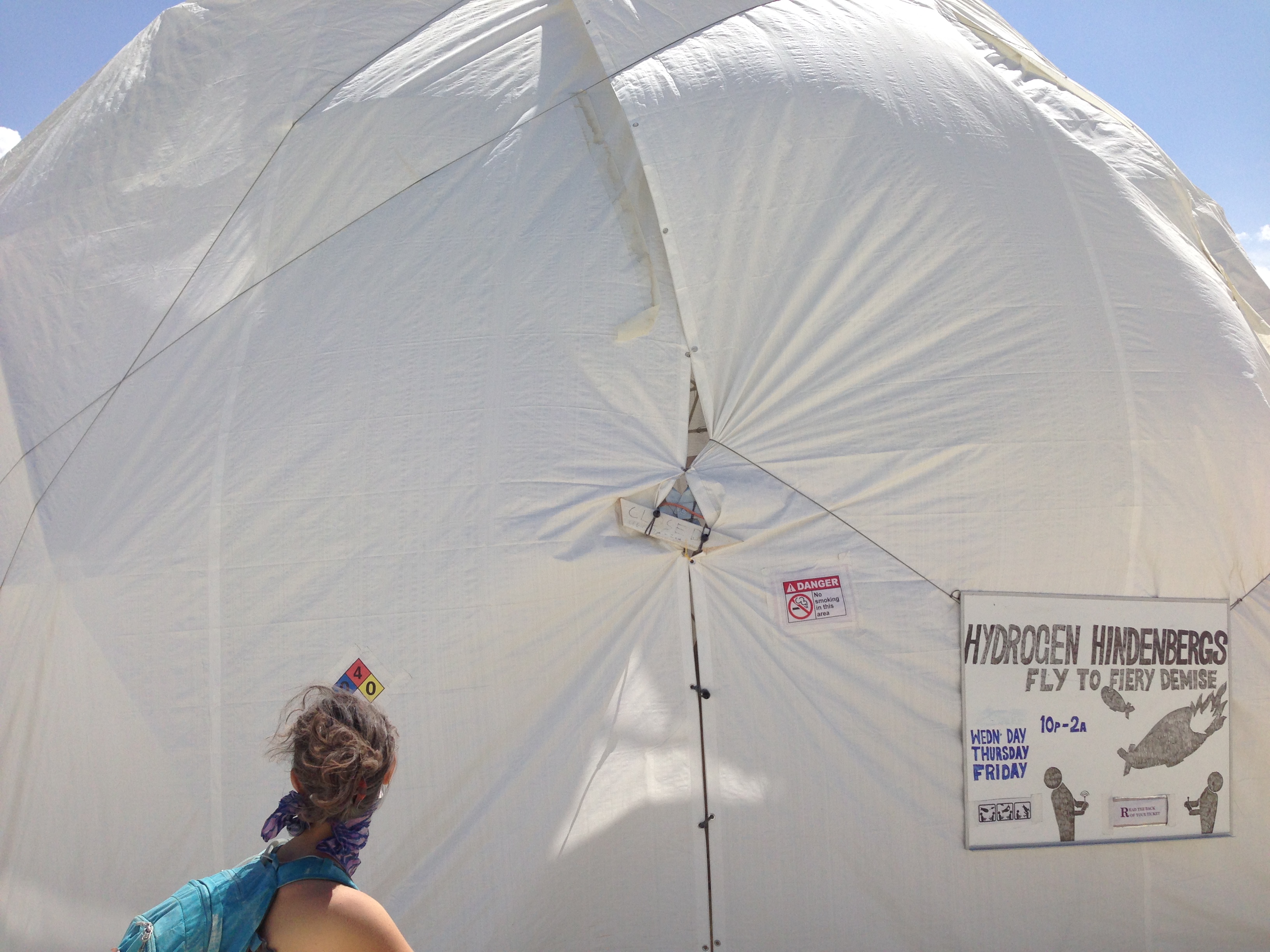 It not yet being time for a FIERY DEMISE, our intrepid heroes then proceeded to a miniature golfiture course, where they met two interesting capsule friends. It was unclear what they were trying to communicate, but it seemed to have something to do with the binomial theorem: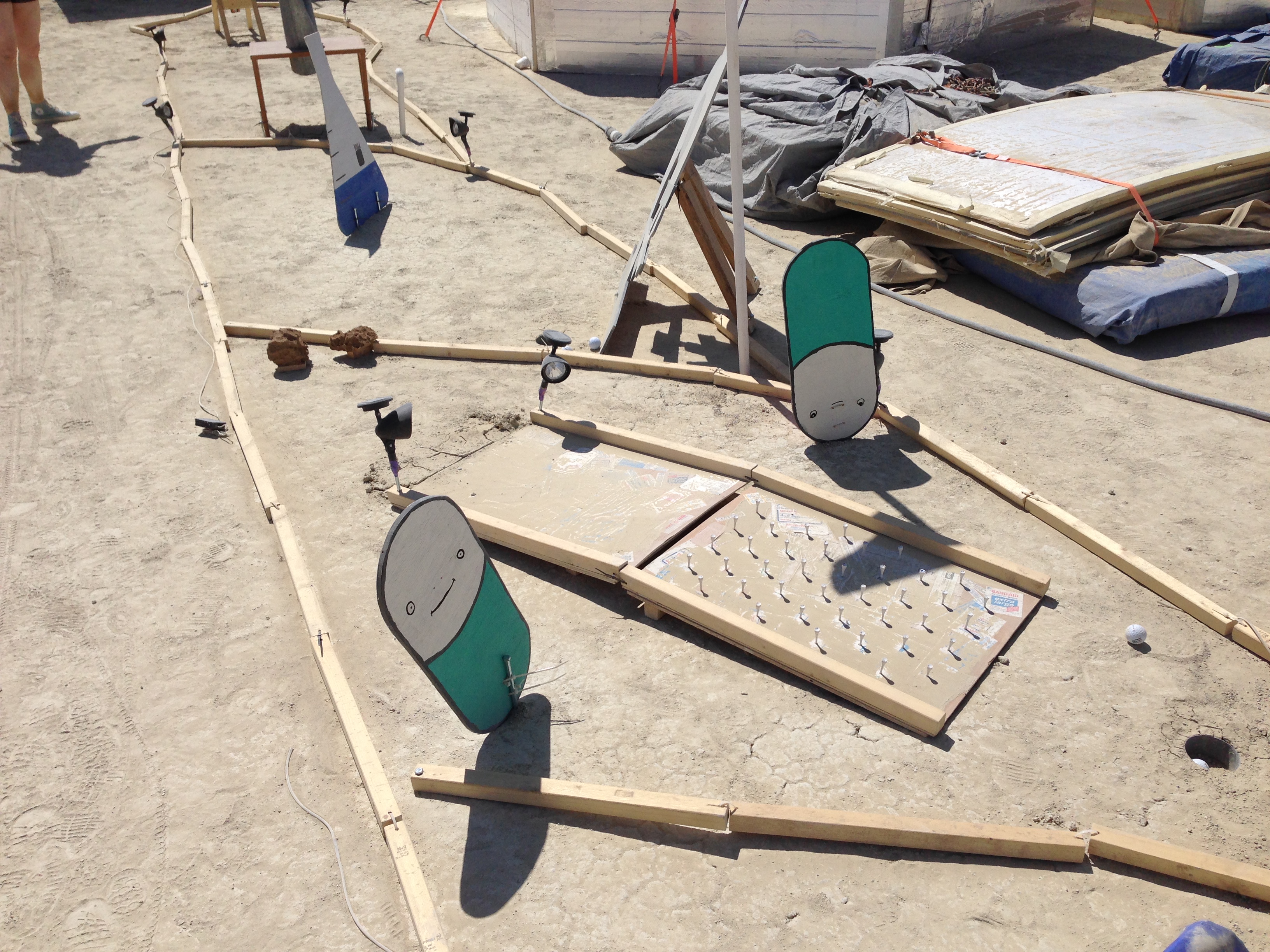 The heroes surveyed the course, seeing all of their planetary friends, and OH NO SPACE AMOEBA!: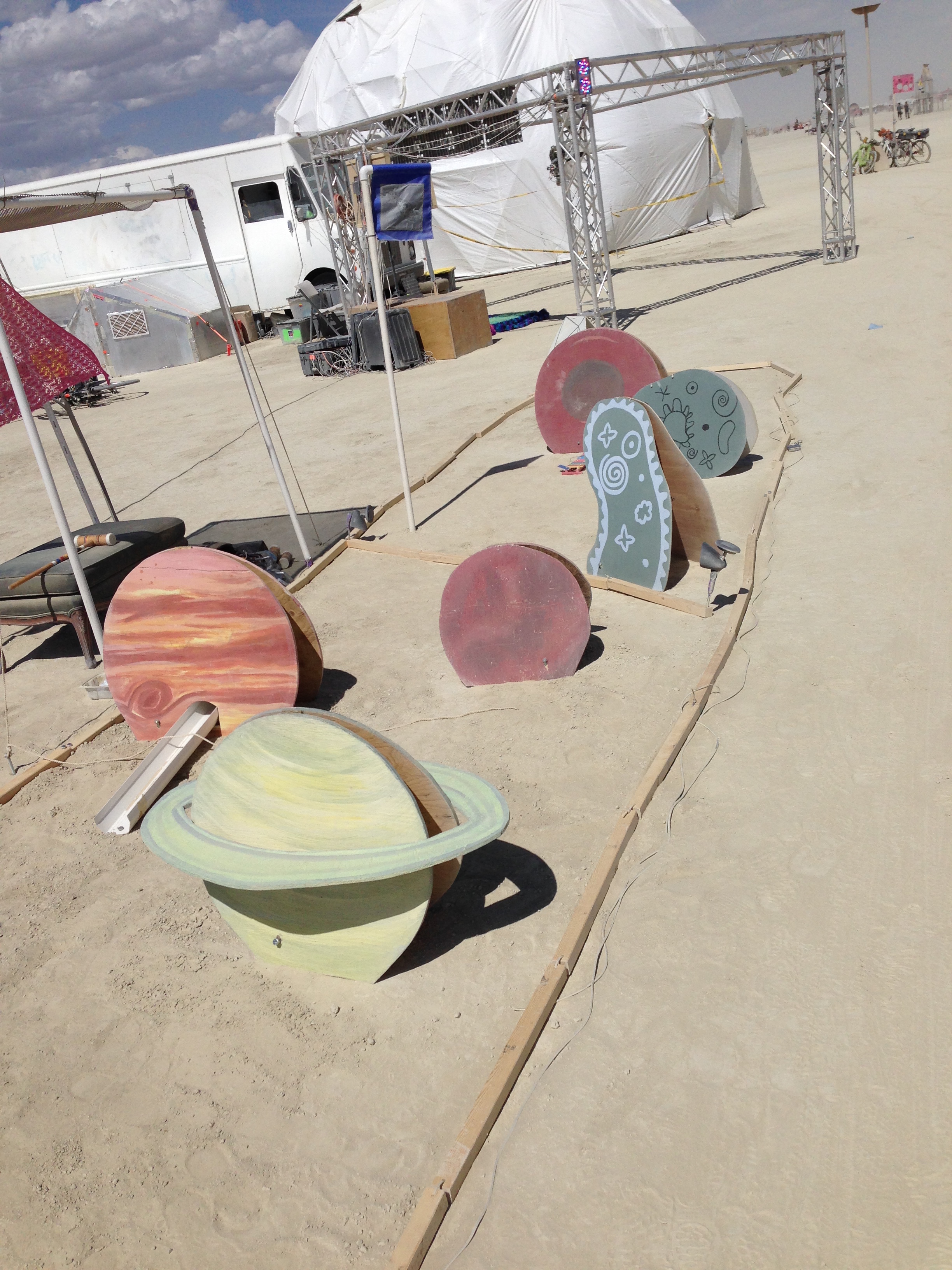 It was time to golf. S stepped up, and carefully aimed the catapult…: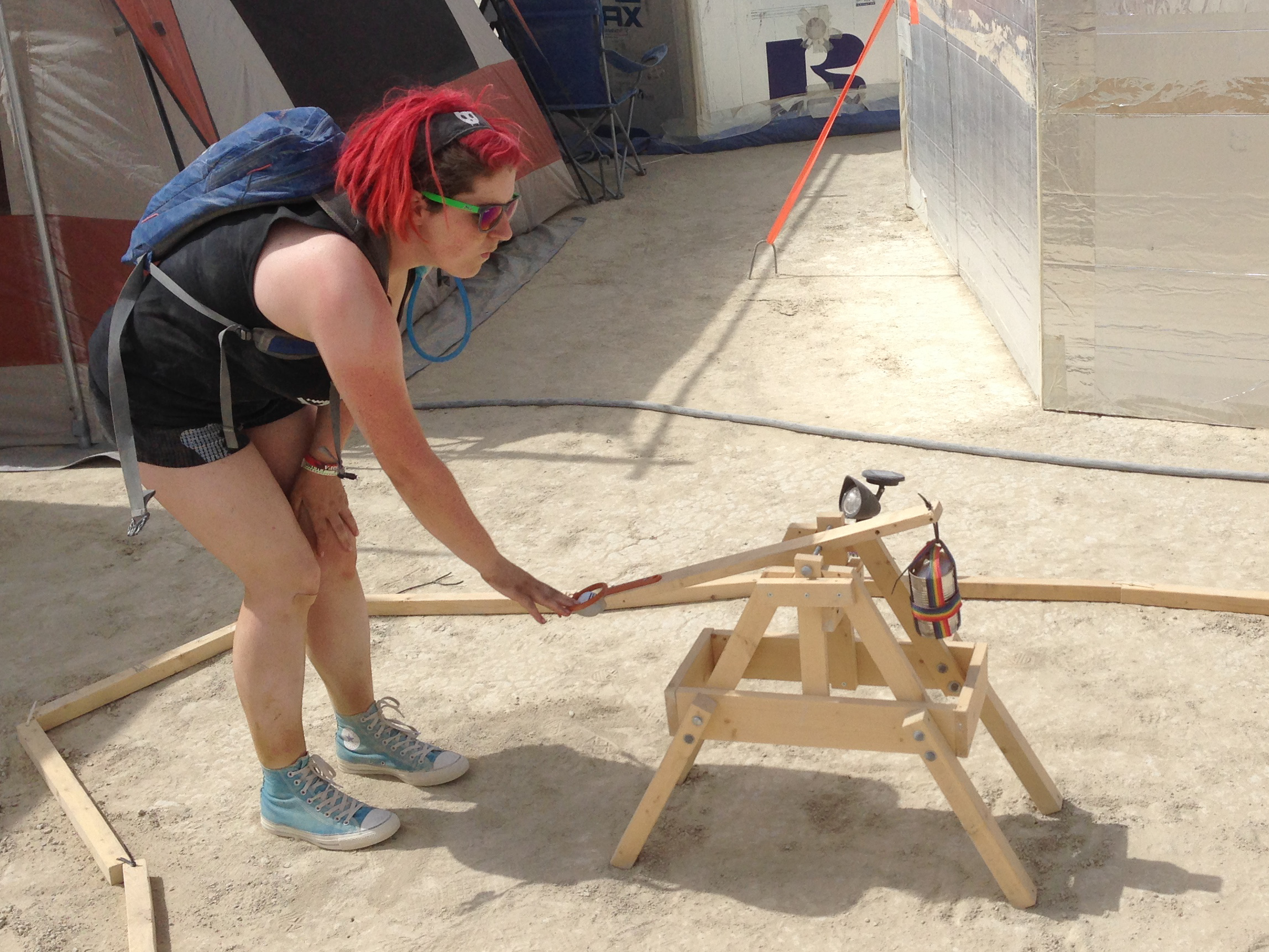 …And carefully observed the progress: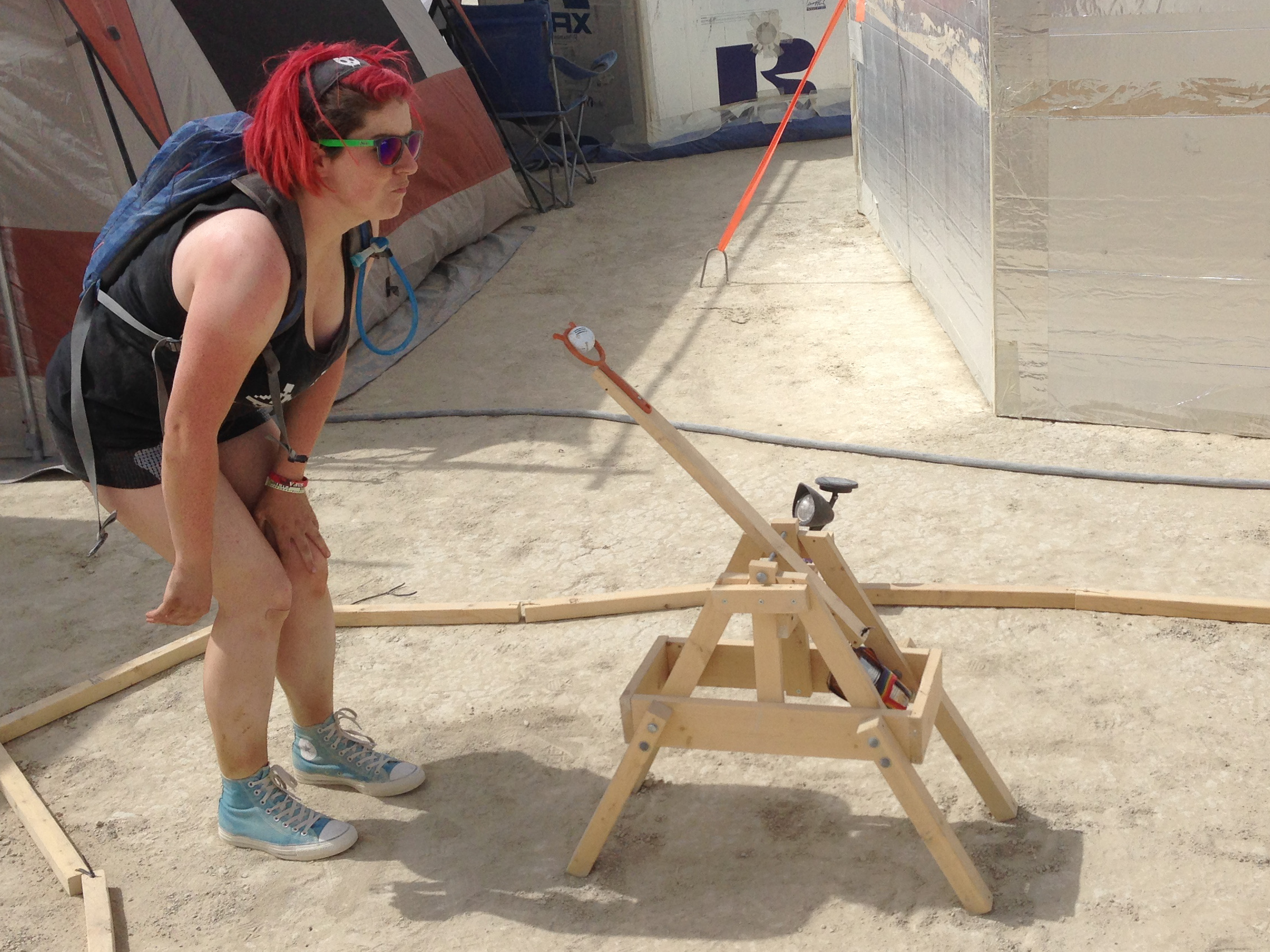 The ball solved the binomial theorem, as only a non-Zeno-ite could…"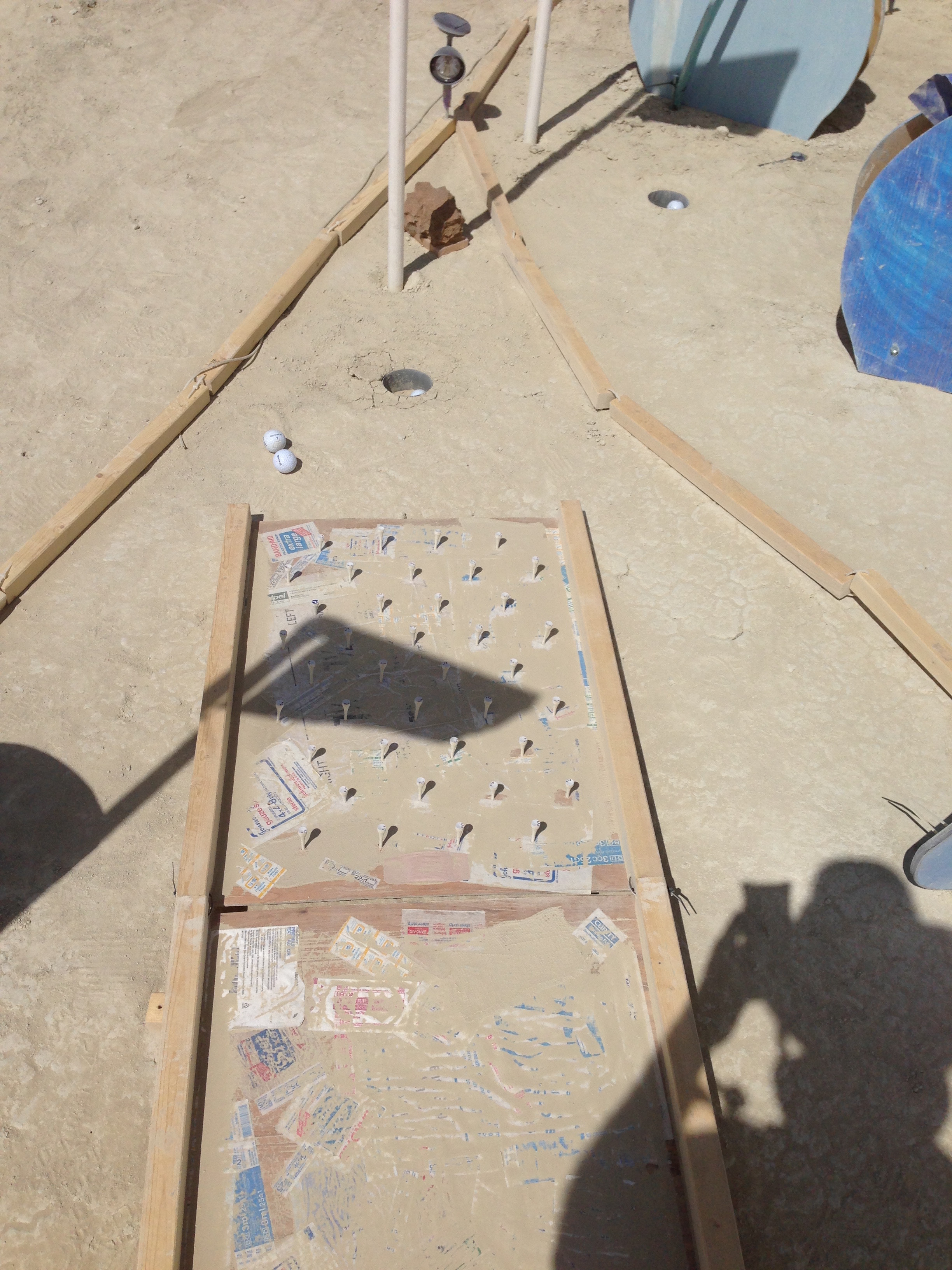 …traveling through the rotating planet of music…: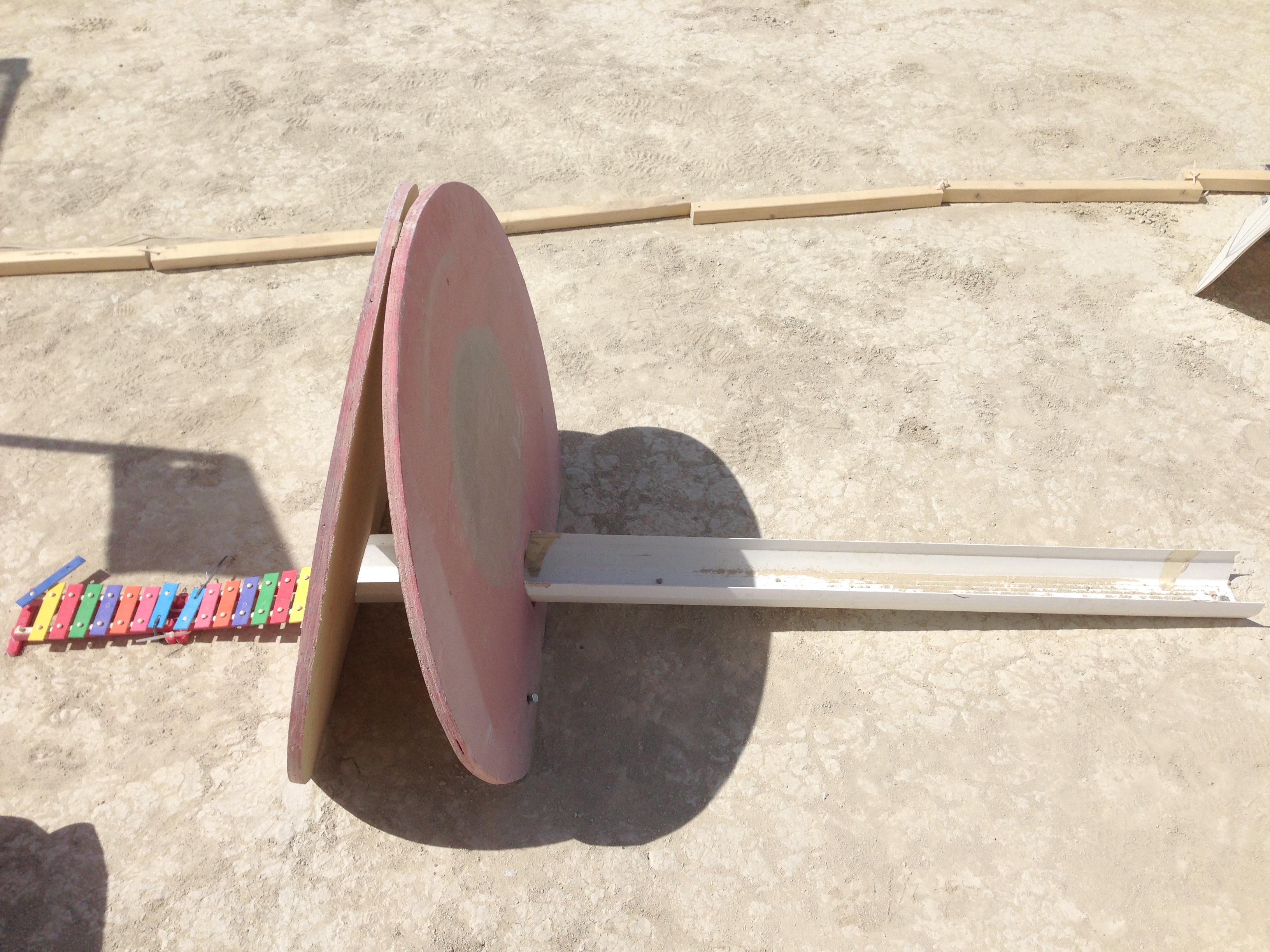 …and coming to a stop at Mars, to keep Curiosity company: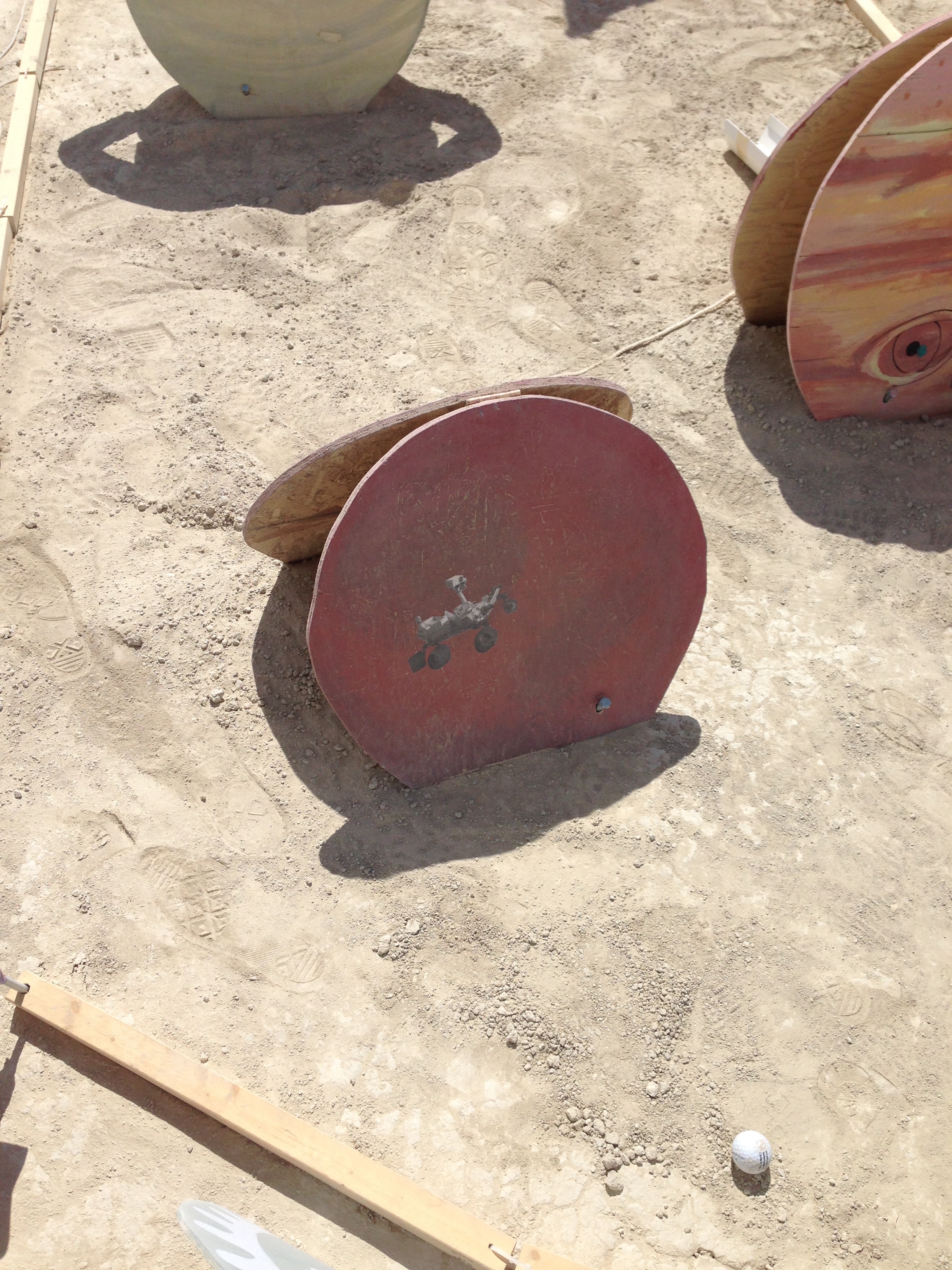 Stay tuned for next time, when we follow our intrepid heroes towards the Death Guild, and the THUNDERDOME!
[1]Read the back of your ticket. Includes such gems as (in bold all-caps) "You voluntarily assume the risk of serious injury or death by attending this event…"
[2]I love NFPA symbols. By their nature, they cannot convey all information, but they convey very important information (and I would argue the most important information) at a glance, on a 0-4 scale. Health (blue), Fire (red), Instability/reactivity (yellow), and 'Other things you should know' (white). Note that this is 0-4-0, telling you that this is gaseous hydrogen.